Sorry ladies, I know it's been a while. I never really know what to post these days. I finally uploaded all my pics from the camera. Here are a couple things I purchased over the past few months.
From
Hautelook
, I picked up some Lorac items for really good prices. I think the eye shadows were like $2 each, however the shipping was around $11, plus I'm not sure if I was charged International Fees. I picked up the baked eye shadows in shades Posh, Social, and Chic. I also got a black matte eyeshadow and a cream eyeliner/eye shadow duo in Fame and Fortune.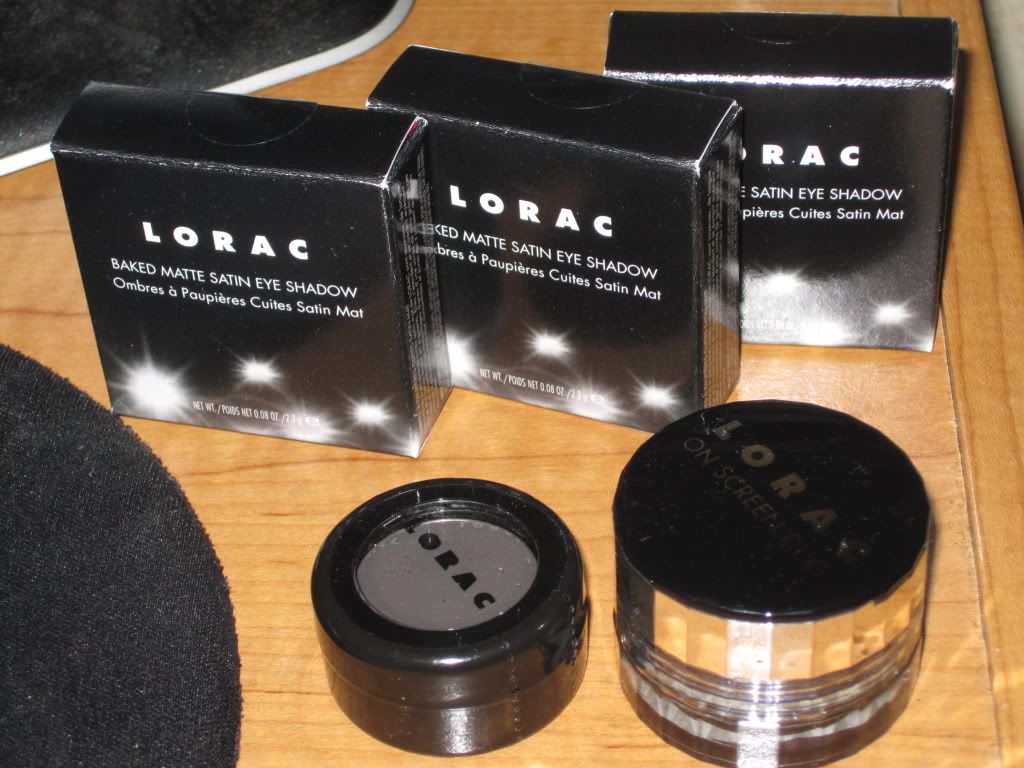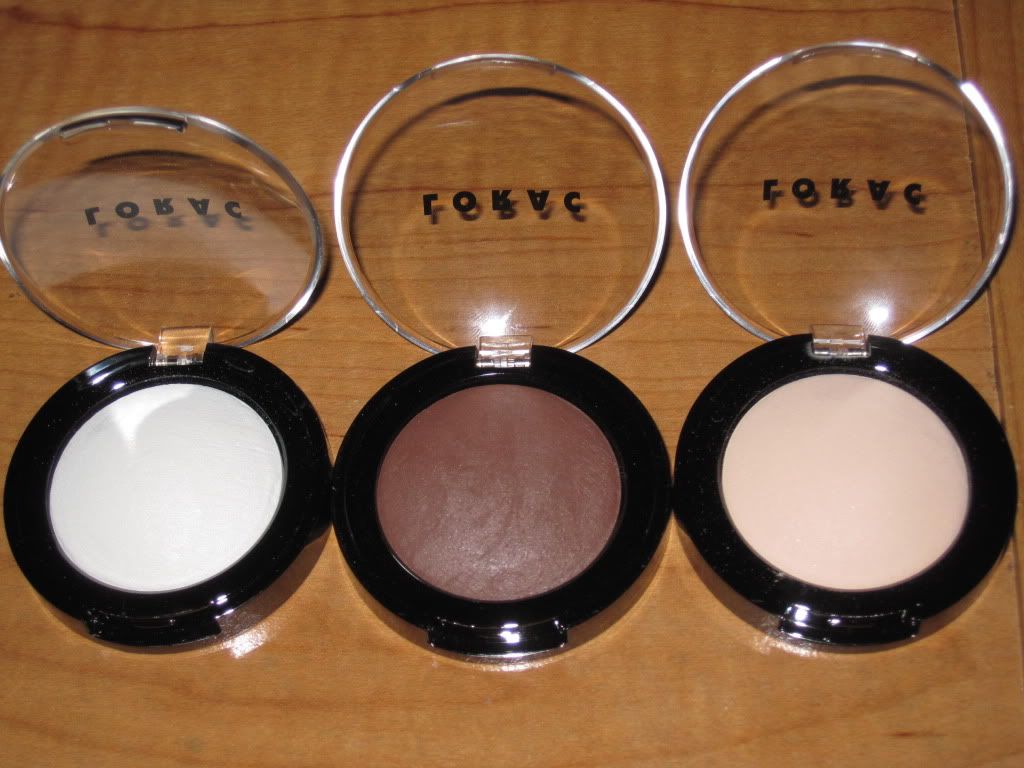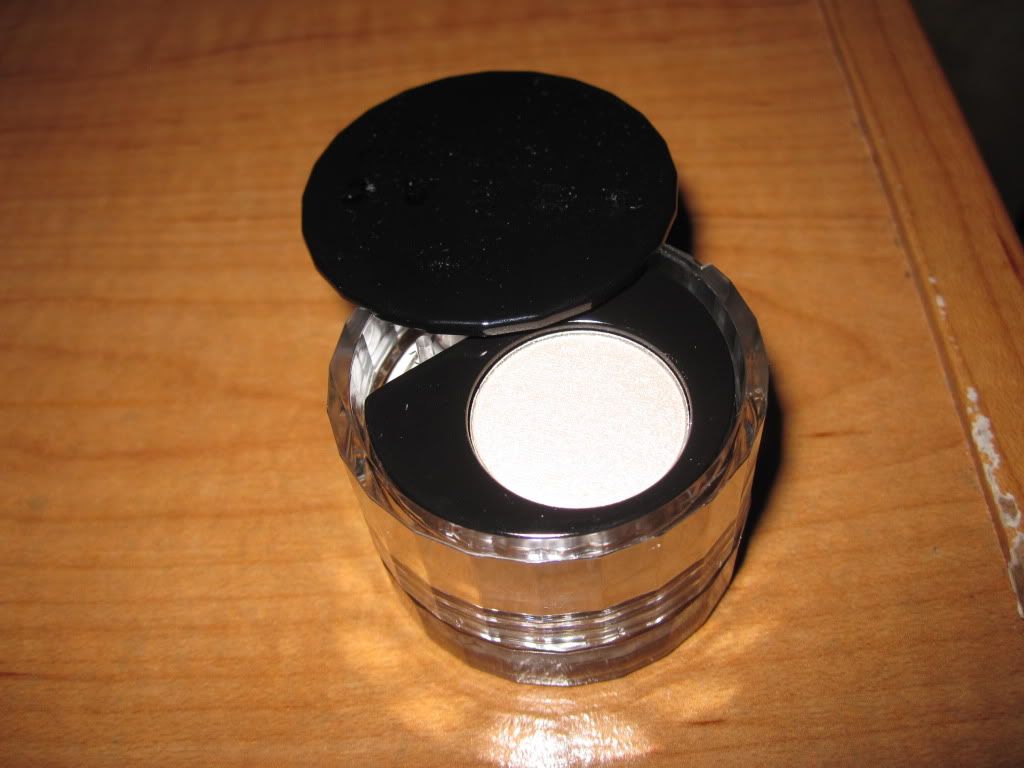 I also did my first Rock & Republic order from
Hautelook
! Please click this
link
if you would like an invite to this site. I was charged a ridiculous amount in international fees for this order, on top of the shipping. I think I paid around $80 for this one.
I took some crappy pics, but ya...I forgot to show the blending brush I got. The packaging is to die for. And since you all know I am a make up hoarder, I was scared to never own any of these since they are being discontinued (I think). I picked up the powder in Cashmere, and 3 eye shadows.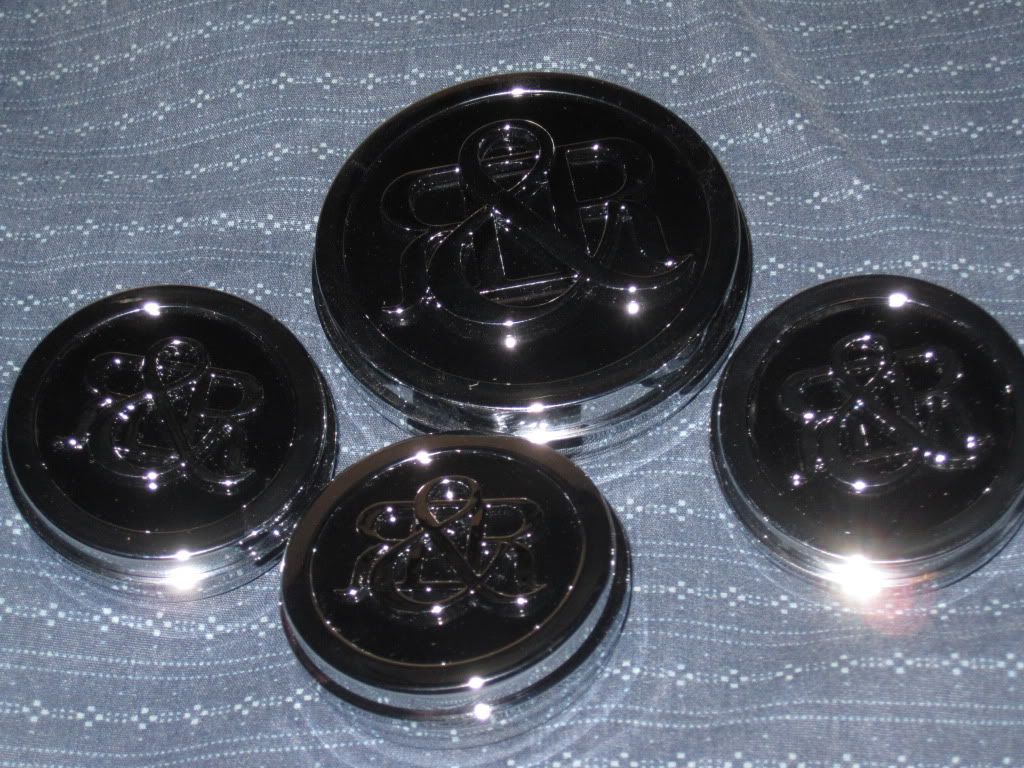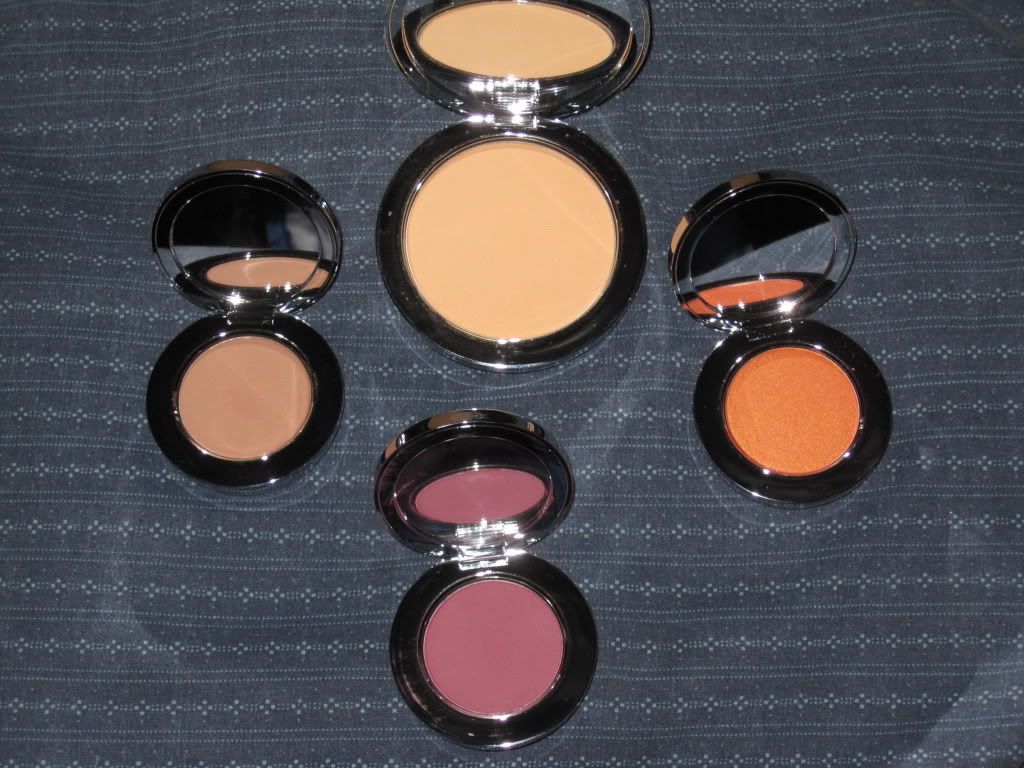 My two first orders from
HAUTELOOK
! Here, you can see the Rock & Republic blending brush. Overall, I think the site has great deals. I like that my orders come with tracking numbers. Unfortunately for us Canadians, it can get really expensive for us paying both international and shipping fees. And since there are new deals every day, it is almost impossible to try to get all your orders in one, so the shipping costs will always add up to crazy amounts, sometimes not saving us money at all.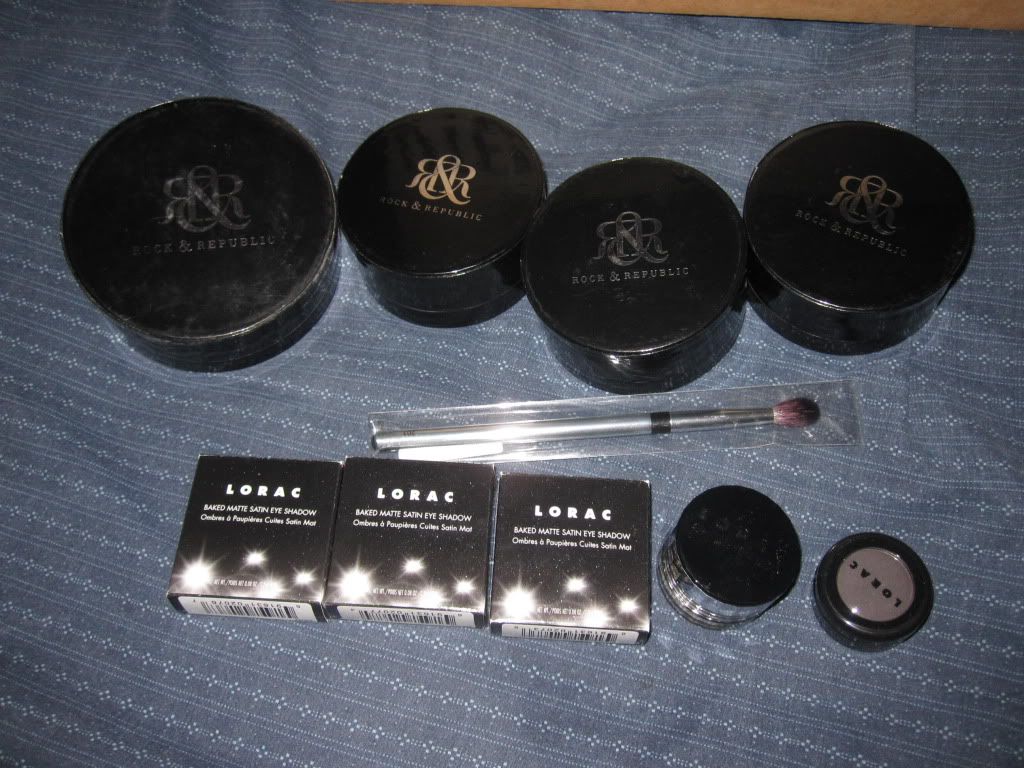 I lost my Coach coin purse during the beginning of the year. It's pretty devastating since I had my keys and a few important cards in there. So I decided to replace it with a new one since it matches my daydreamer purse.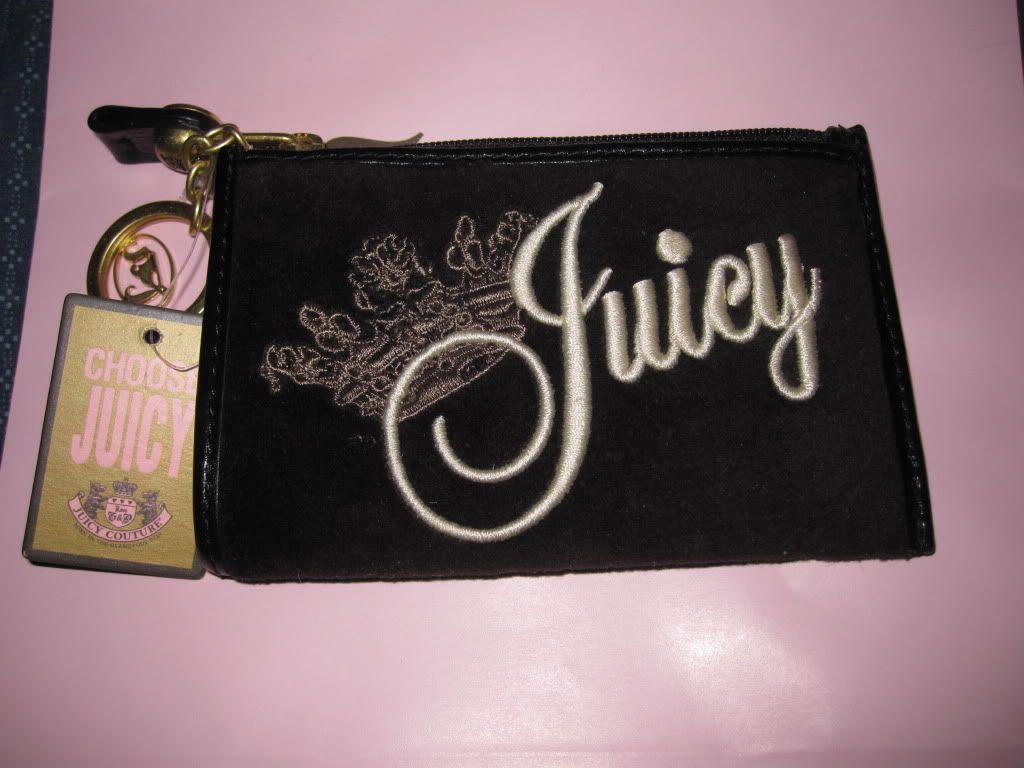 And here are my new keys since I lost my old ones. I purchased my first one at Keyman Engravables for I think over $10! I then found the exact same ones at Pacific Mall for a few dollars cheaper. So just letting you all know in case you are interested.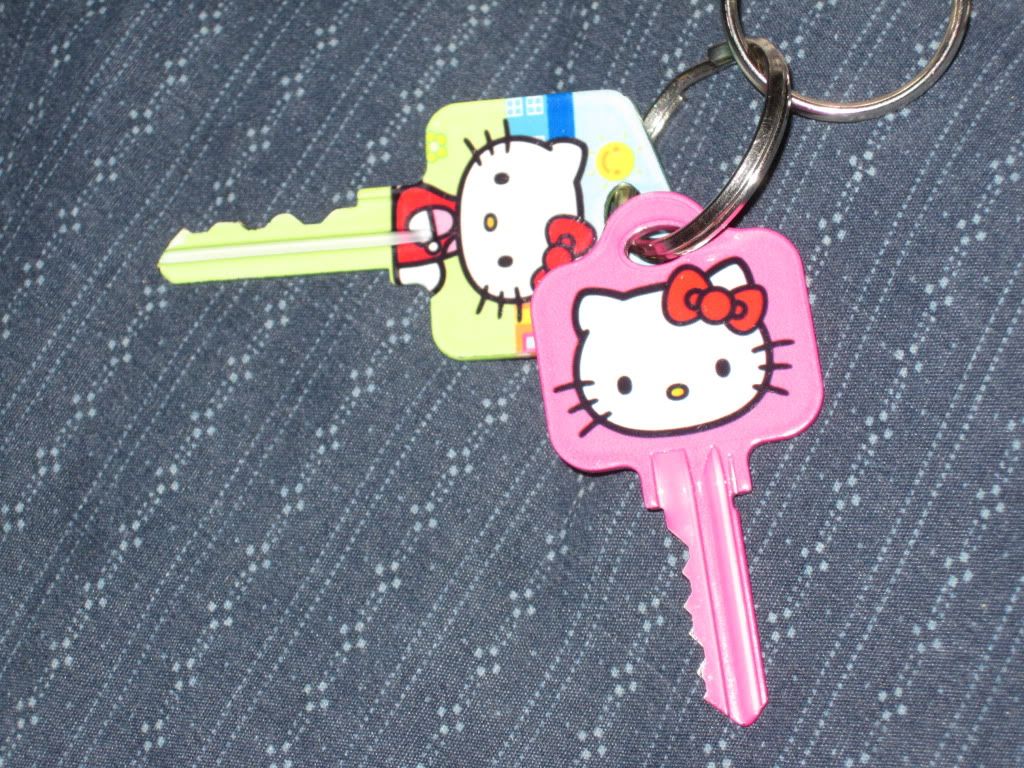 So I tried to stick with having small wallets, but then I ended up fumbling with 3 mini wallets in my purse! One main one, one for change and one for non-everyday cards. I decided to go back to a big wallet to match my purse, this was the closest I could find.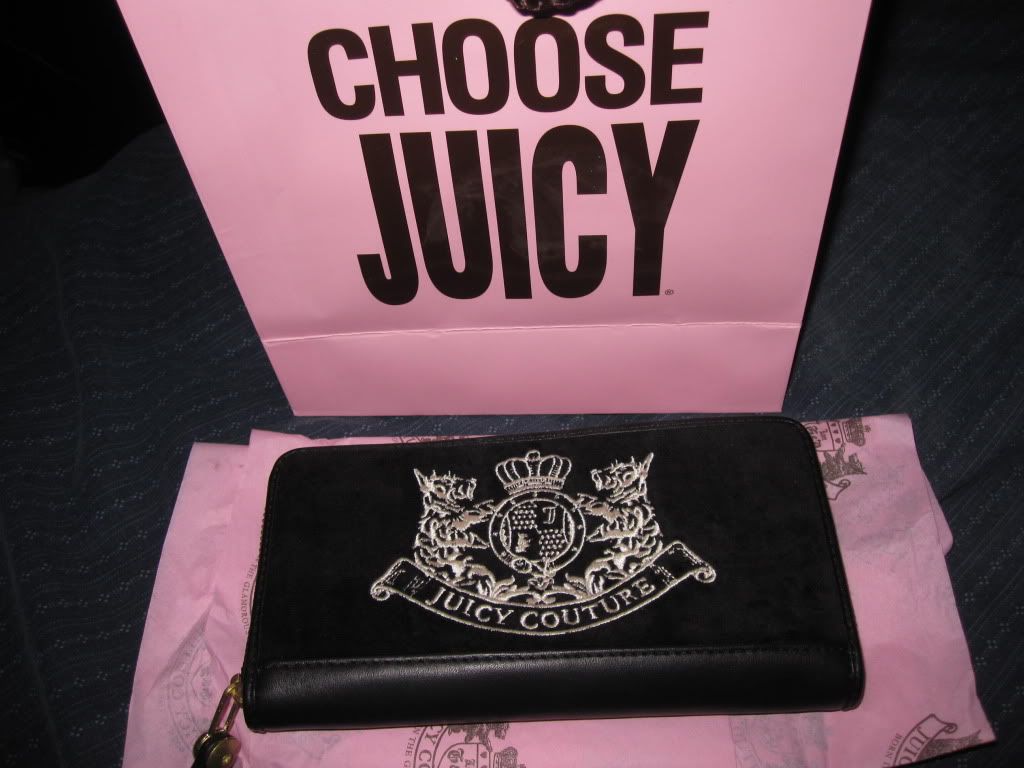 This is proof I haven't been blogging in forever! My bf got me these back in February for my birthday. I used these as my winter boots even though they're not even made for the snow! Oh how I wish they still looked this good. I beat them up pretty well and I love them.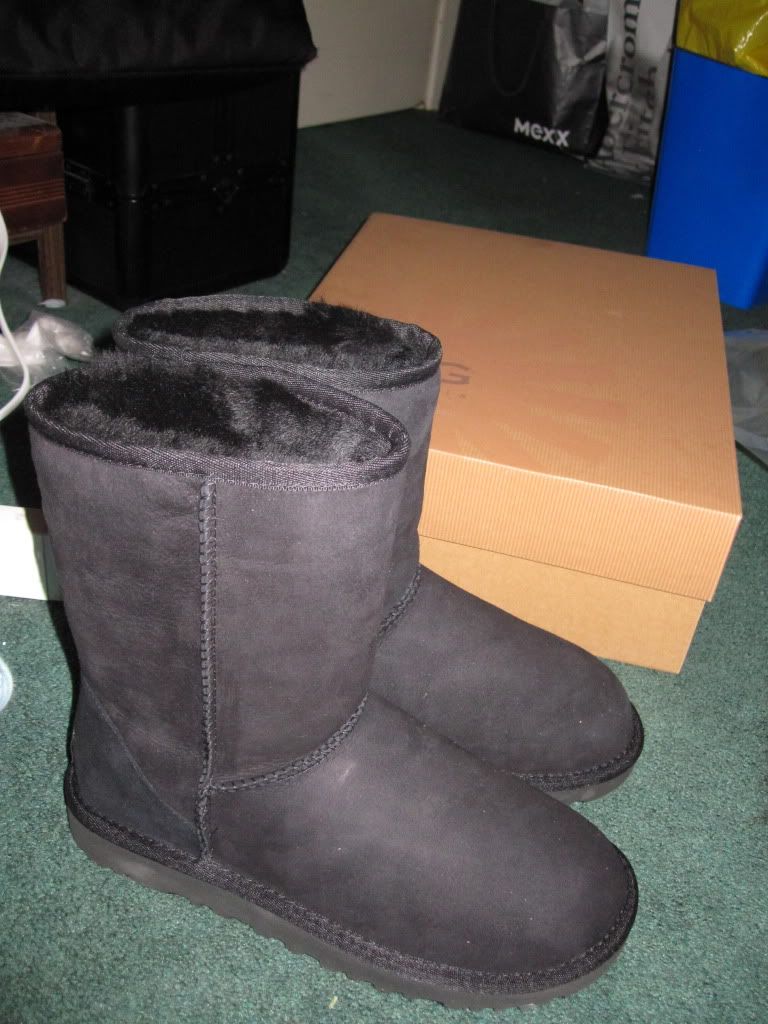 From Dollarama, Mini bikini razors, NYC Sunny Bronzer, Baby wipes, and makeup removing wipes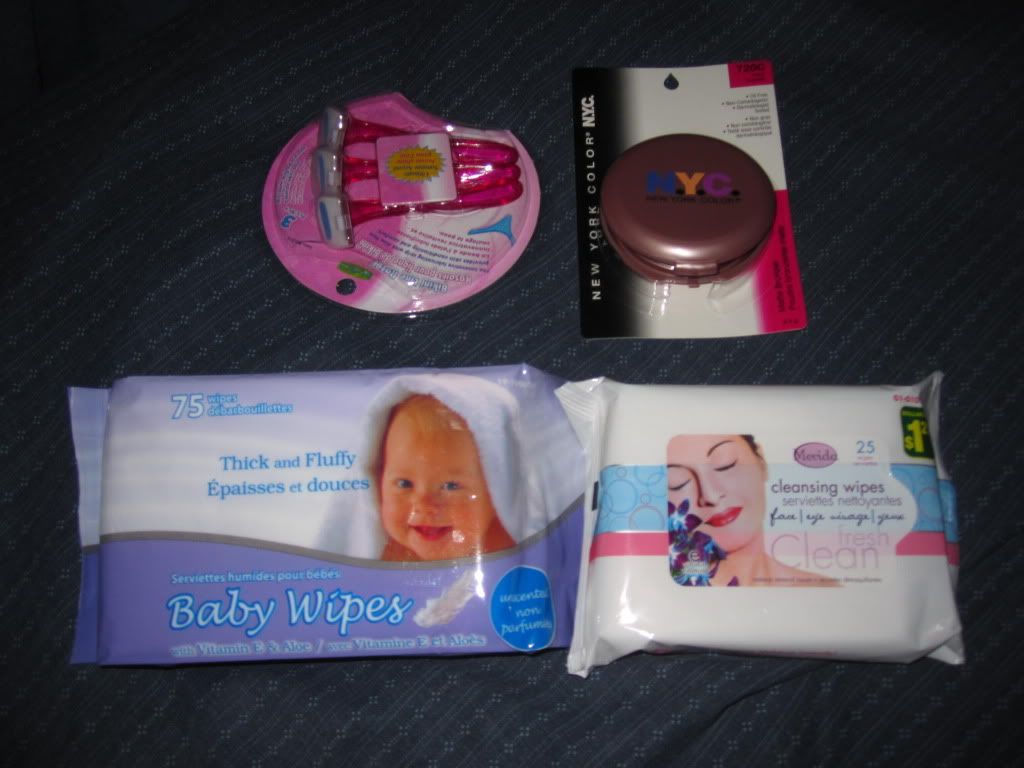 I forgot to take pics, but I've been dying my hair with the Ion cream colour in medium brown. They cost about $6-7 a tube at Sally's. I got a measuring cup to measure developer, and also CROC clips which I have been searching for forever! I had one that came with my flat iron from Winner's, and I have always been searching for more. They are amazing for sectioning hair when I straighten it.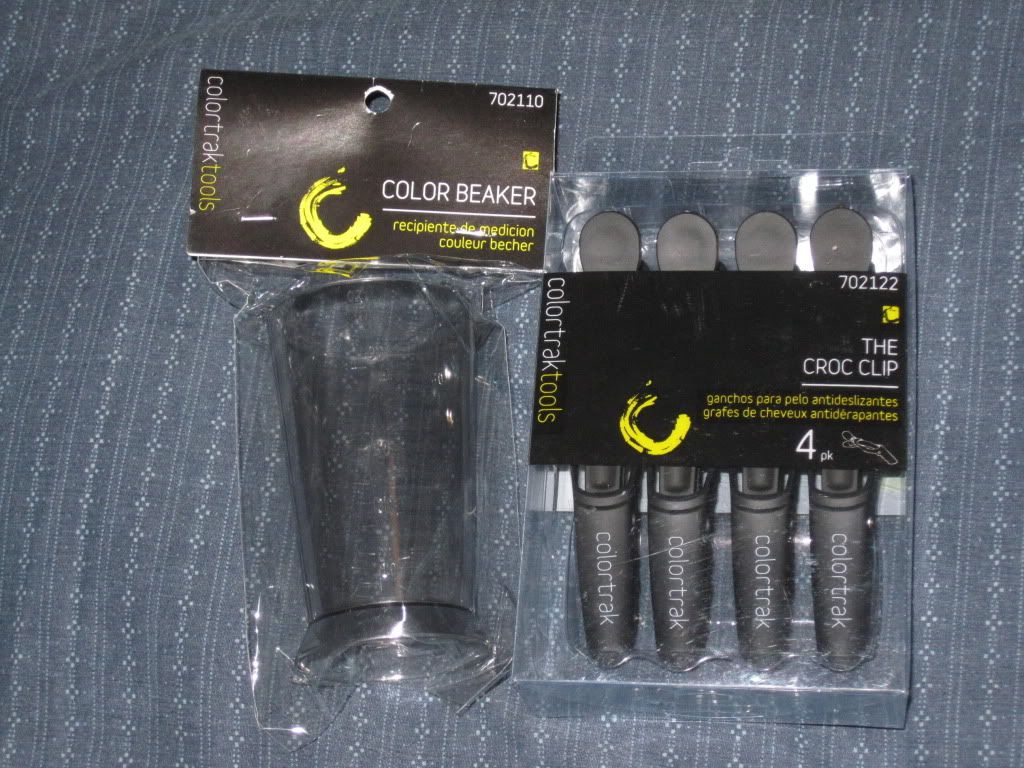 From Sephora, I picked up my first GHD! It's not that amazing, but it is the best iron I have ever owned. If you don't know I have very thick wavy coarse frizzy hair (very UN-Asian like lol), and it's actually wavy, not just a little bit, therefore I need a really good iron to tame my hair.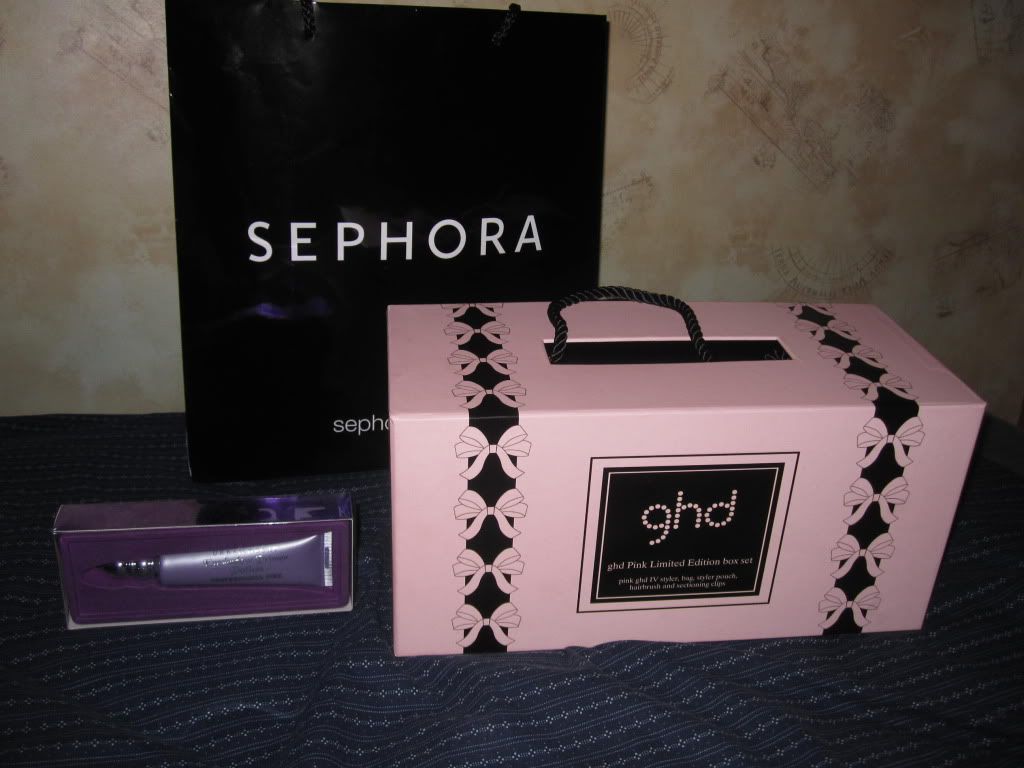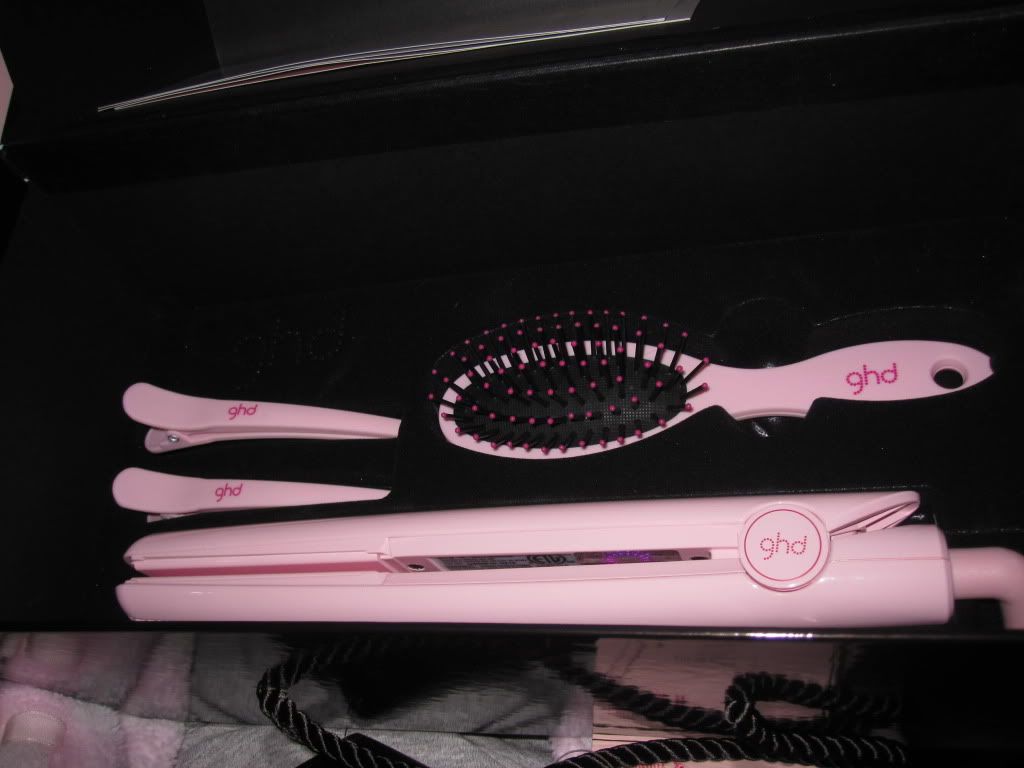 I also picked up the UDPP Professional Size XL, I find it very dry and thick. Let me know if you feel the same if you own one.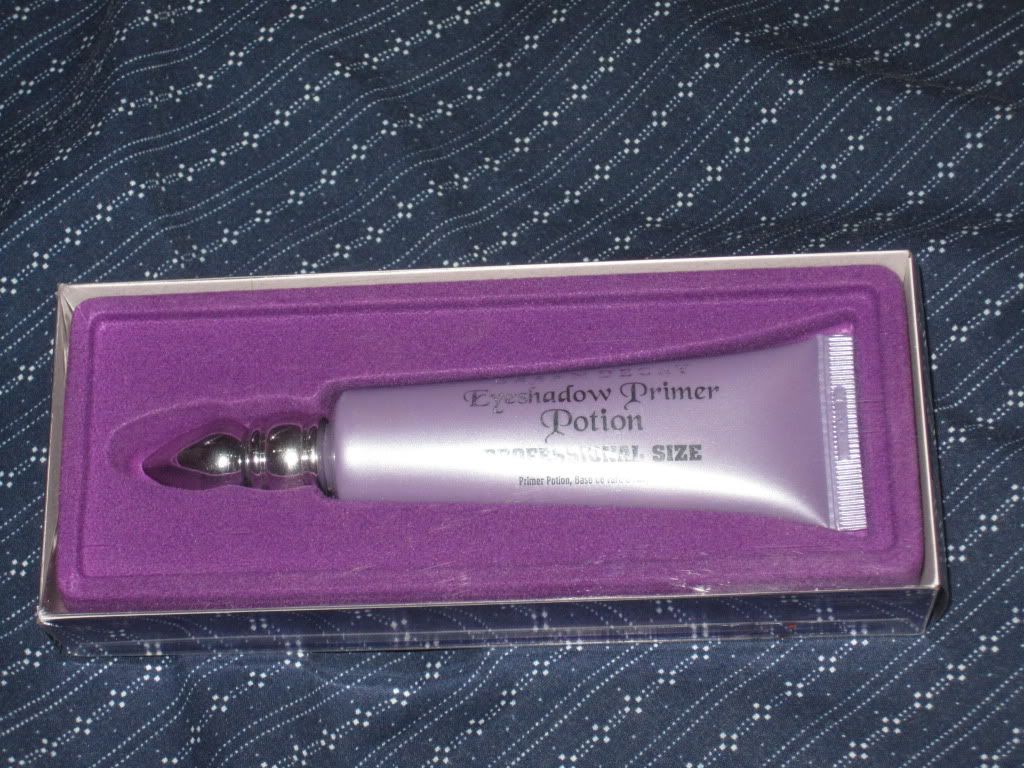 Please don't shake your heads at me girls I know I spend way too much on makeup but I had no clue what to get with the recent VIB sale, so I ended up with another UDPP in Eden!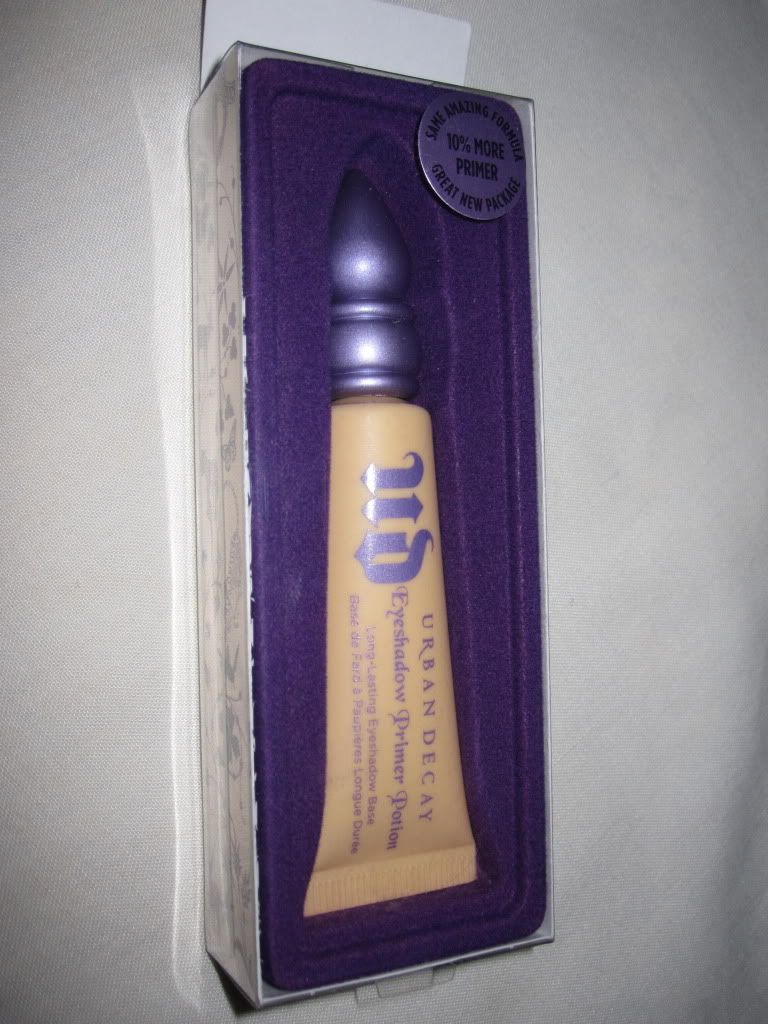 I got my belly pierced a week and a half ago at New Tribe. My friend that got it doen at the same place recommended I get the vegetable soap they sold. The piercer told me to use Spectro Gel. I'm on the lookout for some sea salt as well. If you girls have any tips of cleaning it, please let me know.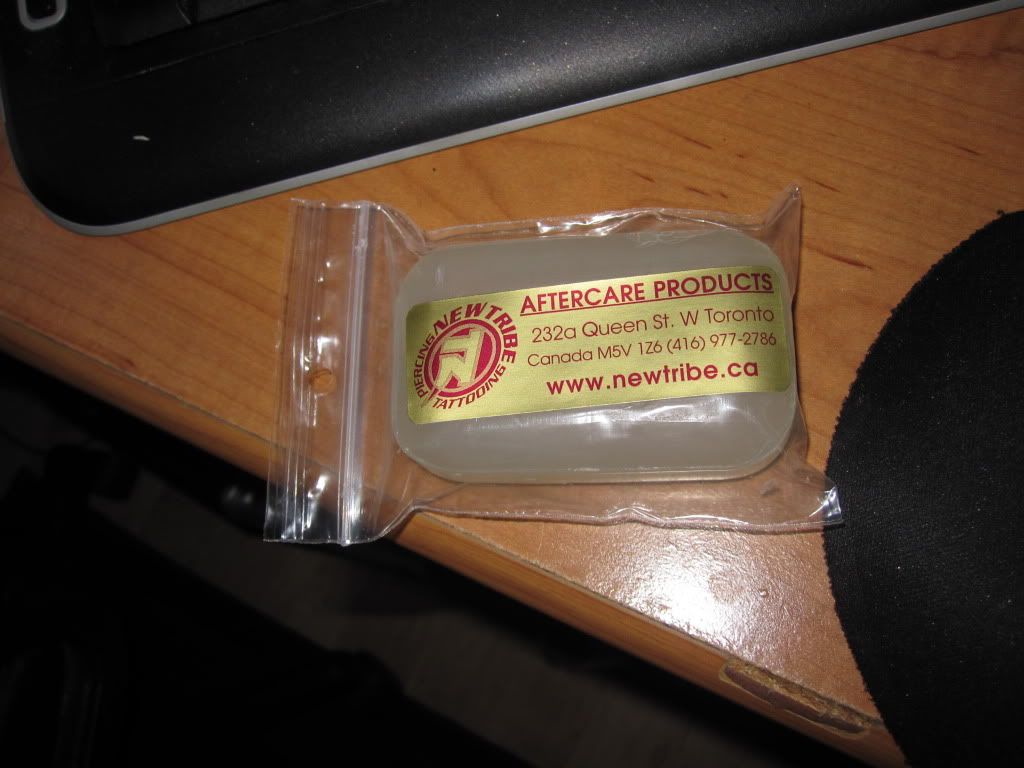 From Wal-Mart, I got this adorable Hello Kitty mirror/hair brush and the Maybelline Line Stiletto, which I love a lot more than the L'oreal Lineur Intense in Carbon Black, since it is a lot more opaque.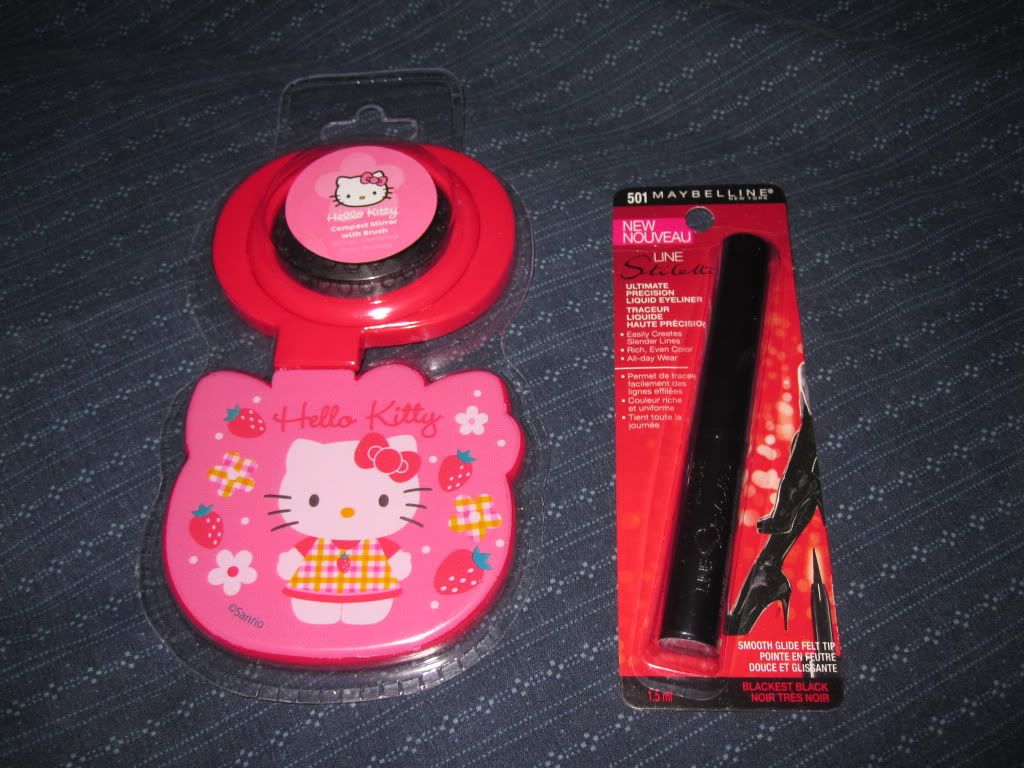 Random goodies from Shoppers Drug Mart. I used all coupons for this purchase. Do any of you watch Extreme Couponing? These women are crazy. They get their $1,000 grocery bill down to a few cents. (Yea sorry off topic)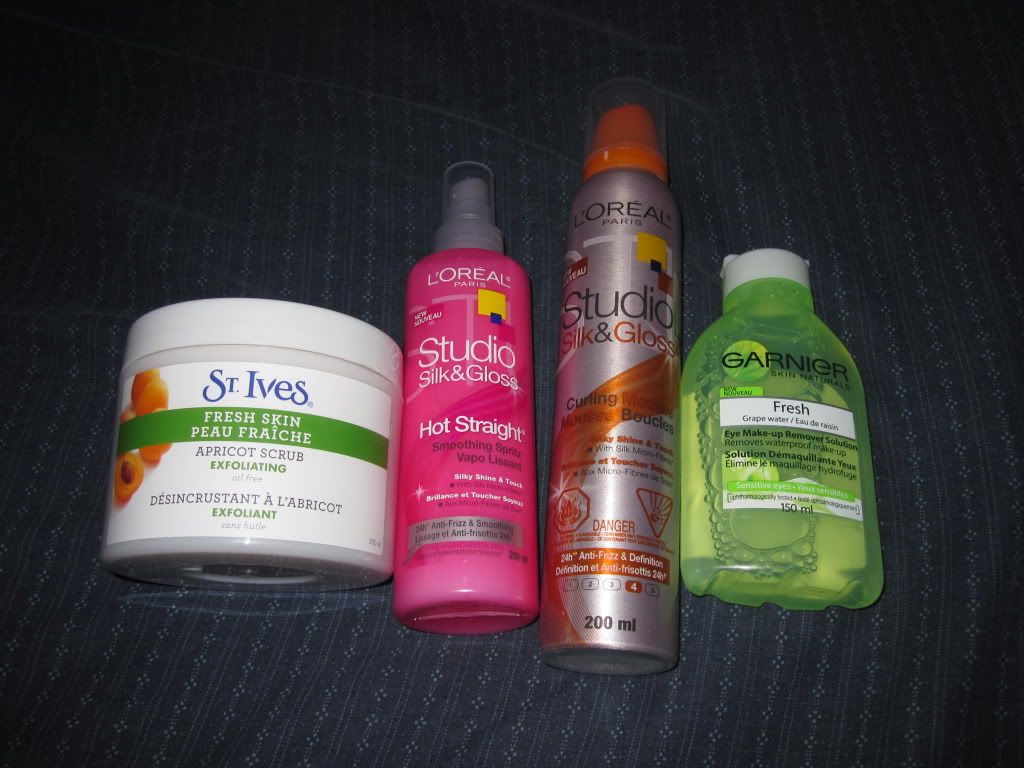 I've been wanting to buy a new MAC brush cleanser for a while, then I got an email from MAC with a promo code for a free sample eyemakeup remover with any purchase and free shipping and so I did! I have the full size eye makeup remover already and it works pretty well, it's just kind of pricey.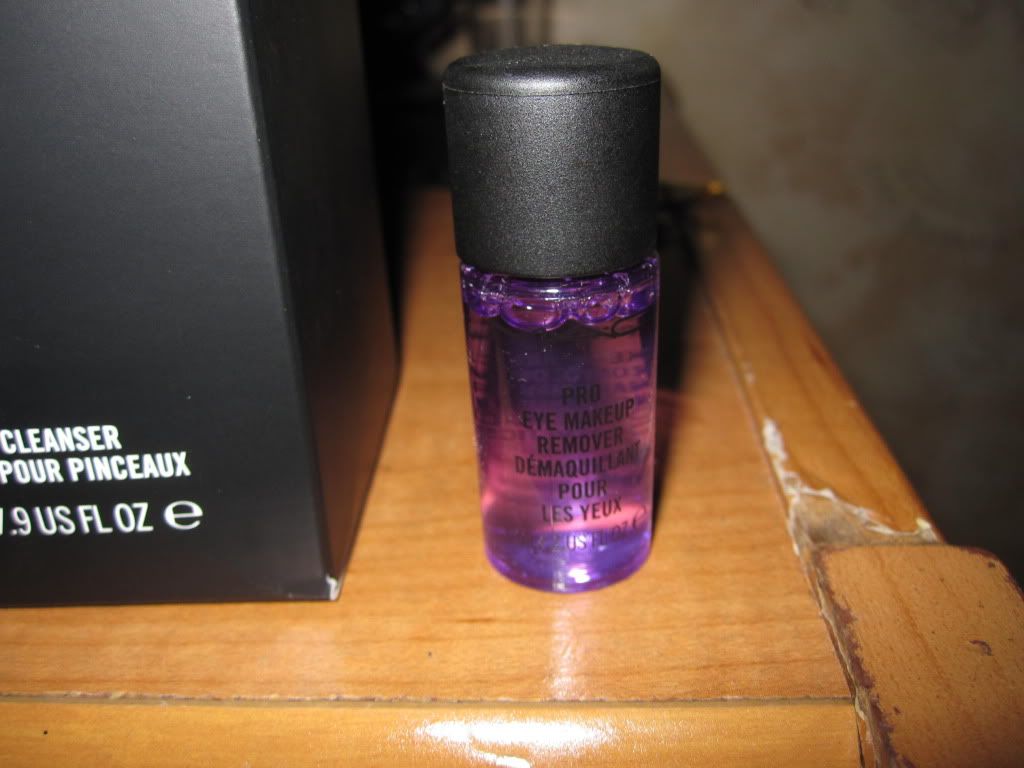 My (somewhat) new Android phone. I love the live wallpapers. Look HK with an AK! lol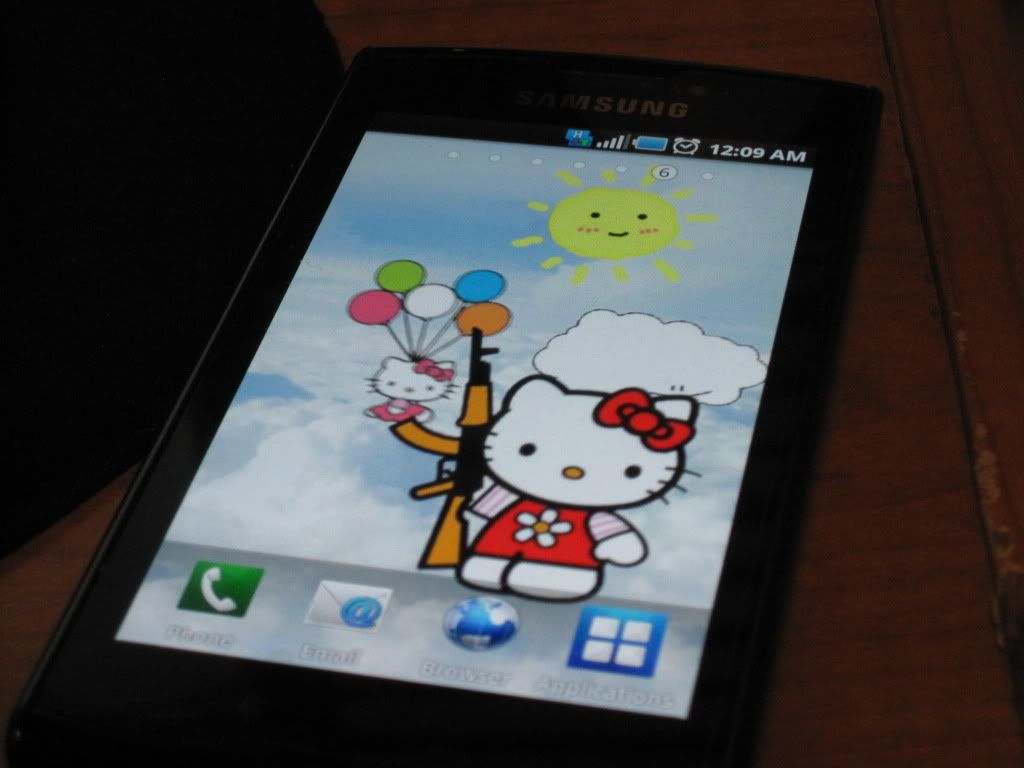 Random basic belt from Guess: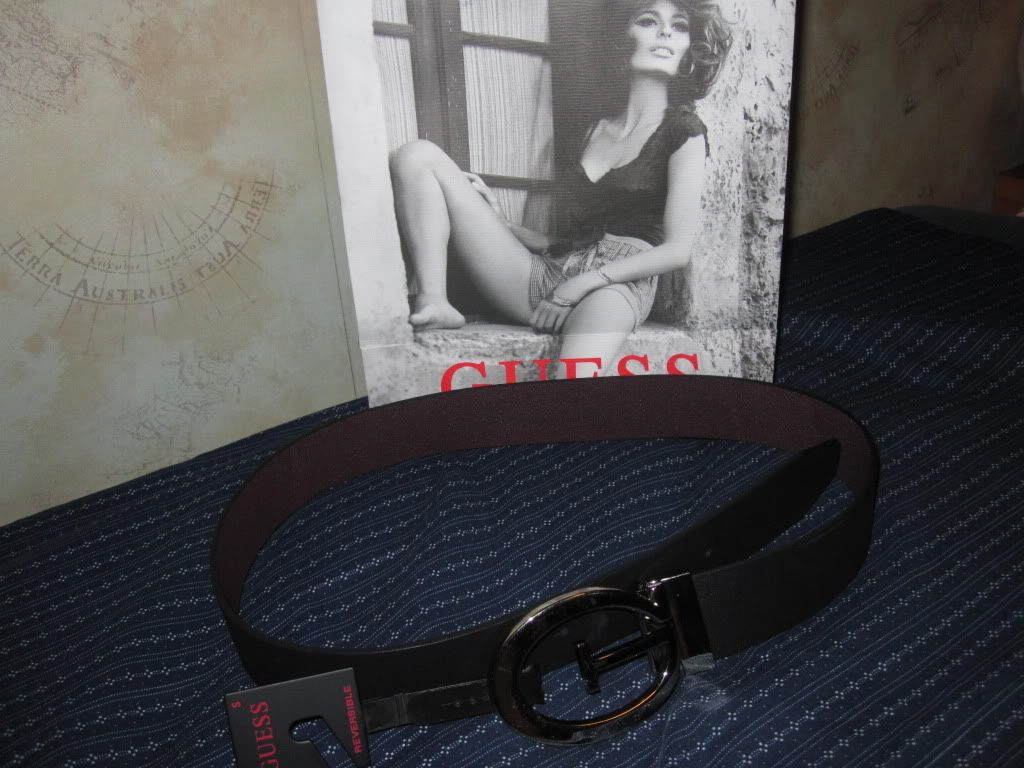 LOL really old pics, but I think I got these during boxing day!