Sorry for the late post! I spilled eye makeup remover on my keyboard so it's been really difficult to type. I went to the International Makeup Artist Trade Show on Saturday. My friend and I were planning on lining up there well before it opened but she woke up quite late that day. I didn't have much time to shop, I had to rush because I had to go back home then go downtown to get my hair coloured that evening. I really wished I paid everything in cash I just checked my credit card statement and almost everyplace except for Make Up Fr Ever charged me in US dollars!! What a scam!! The only place that told me that they would was Royal brushes.
I was bummed that what I mainly went there for was not there...the Parian Spirit brush cleanser!
Anyways here is what I got:
At Make Up For Ever - my guilty pleasure - where I dropped most of my $ - I thought there would be huge lineups for this but there wasn't. Everything was supposedly 40% off and best thing - no tax!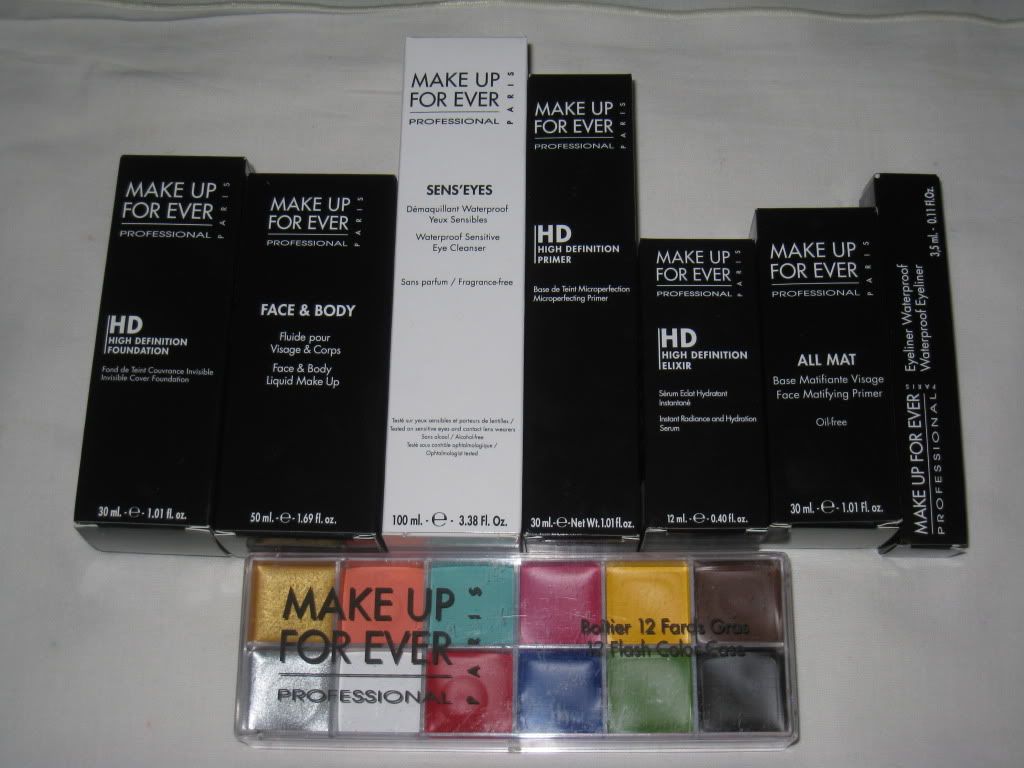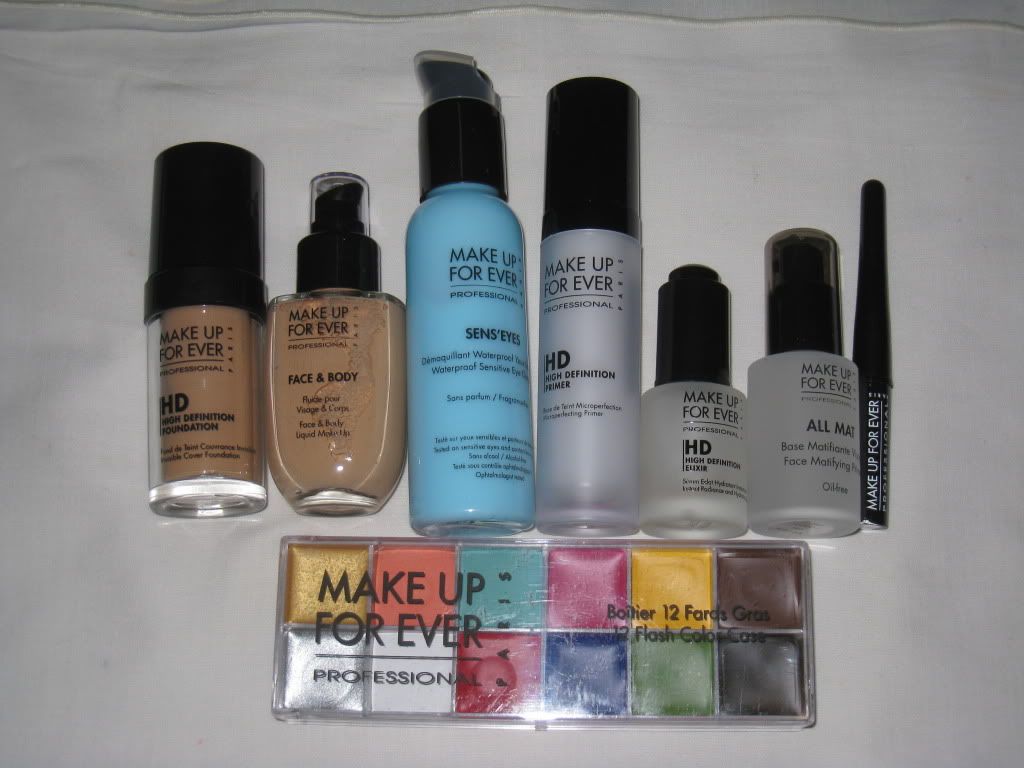 This primer set was only $70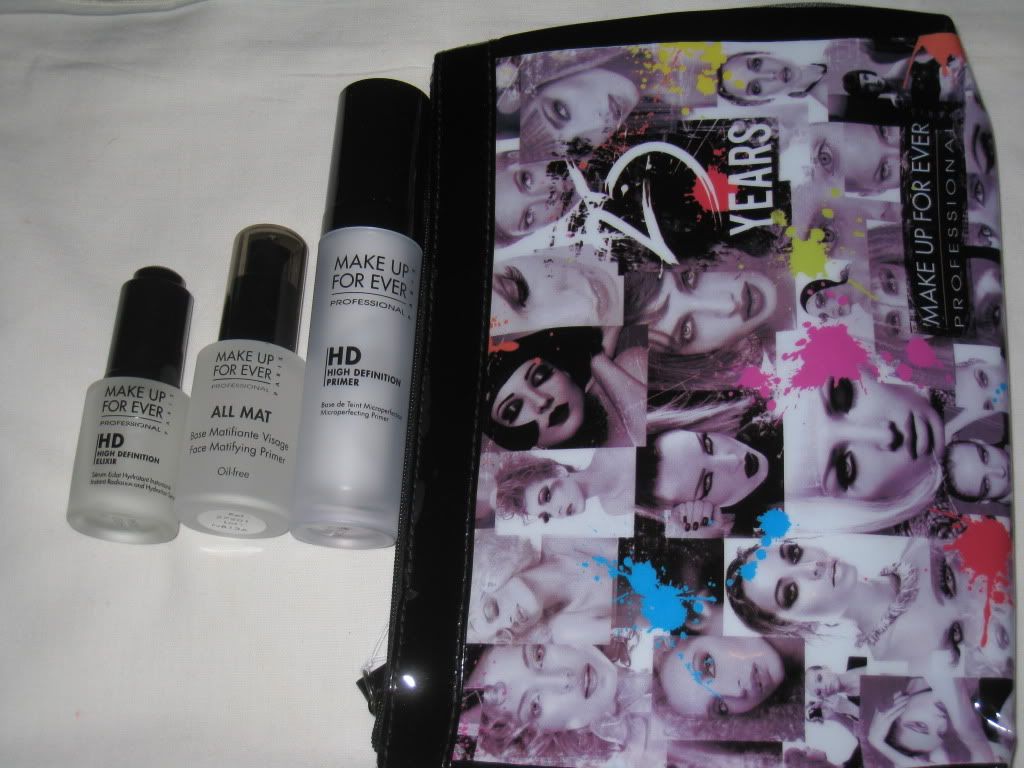 From NYX (I wish I would have gotten more but I was running late)
That liquid liner is amazing!! They did not have the round lipsticks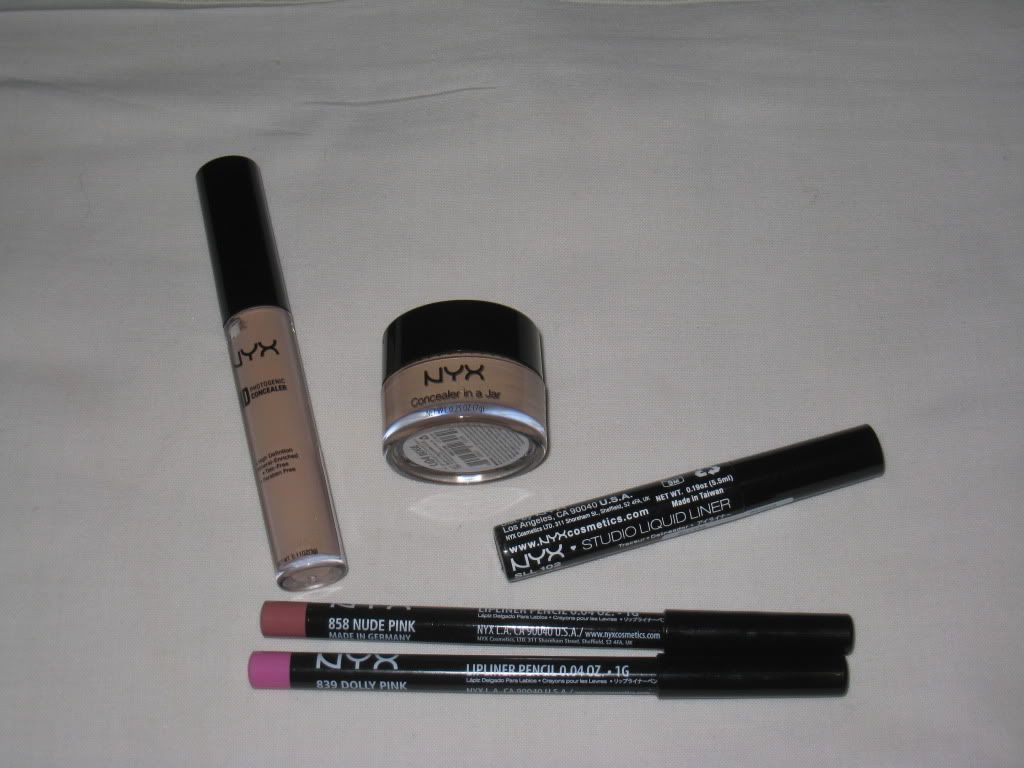 From Graftobian a cake eyeliner
And OCC Liptar in Hush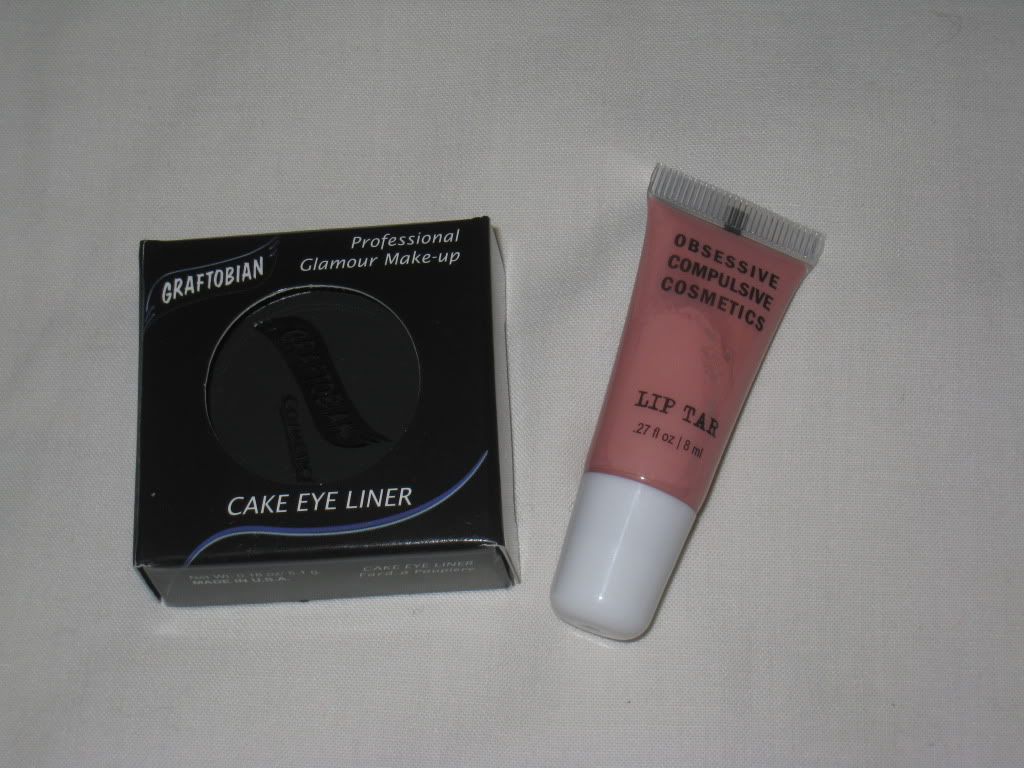 From Crown Brushes - this place was the busiest of them all I had to wait forever t pay cuz they only had once machine. I gt a lot of brushes that I had ordered from Coastal Scents buaha never have to order brushes from them again!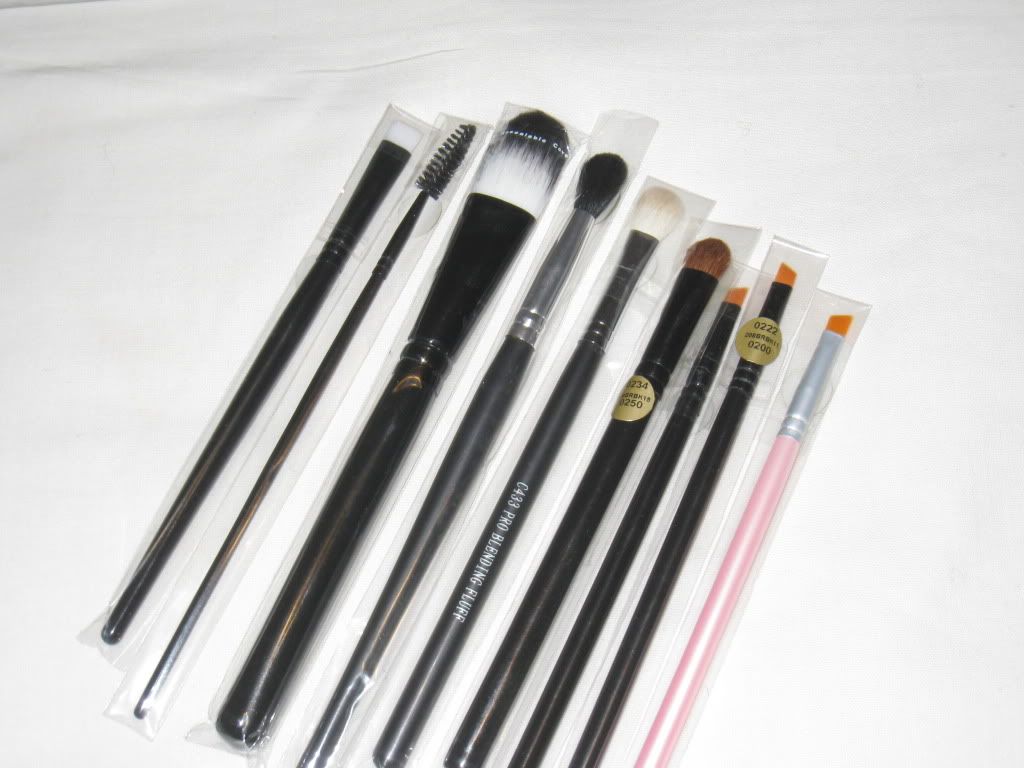 Royal Brushes had a huuuge line as well. I only got one brush, I wasn't going to stay in line but my friend needed me to pay for her (since she maxed her credit card!)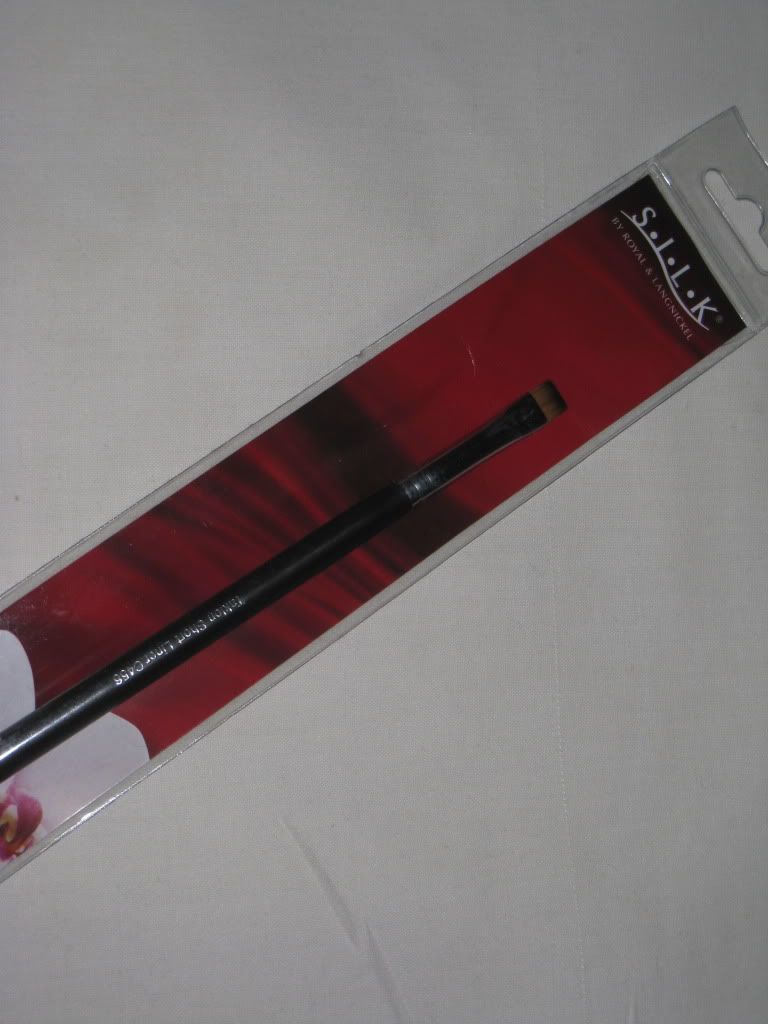 Cici Fashion Brushes had the most cheapest brushes of them all. Downside is they took cash only. I wish I had gone to them first. A few of their brushes you can see the downside in quality but a lot of them were equal to crown/royal. For instance, their 224/blending dupe was only $2.50 while at crown they were over $6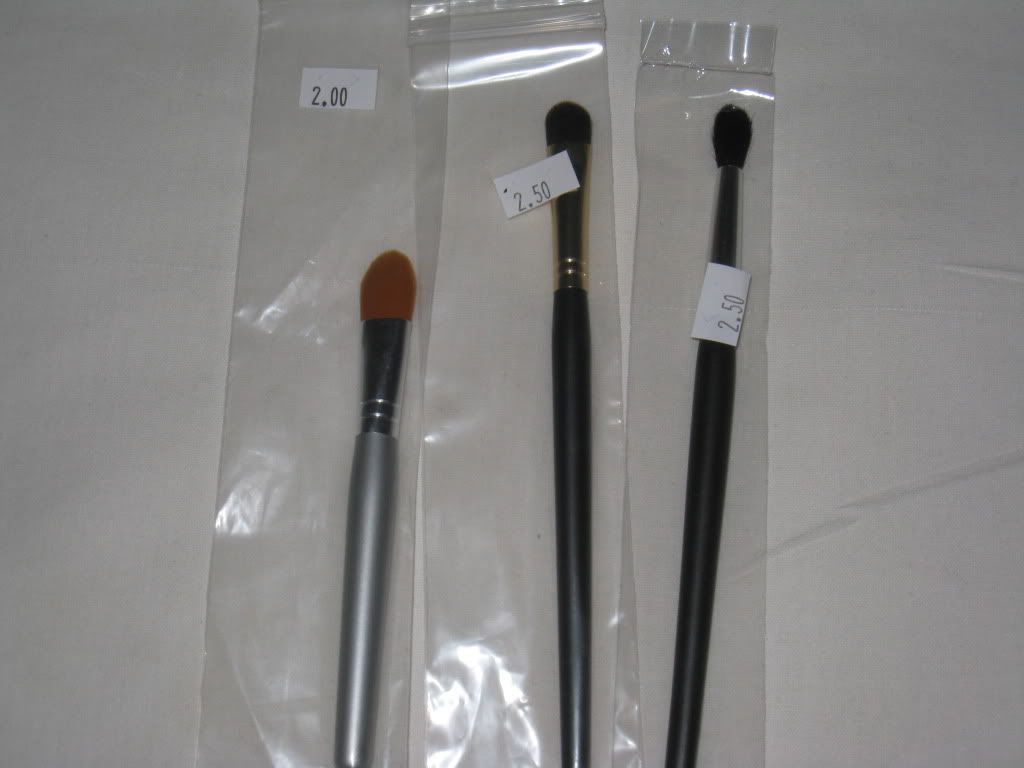 These were $4 each. I was bummed cuz later I saw a spatula for $1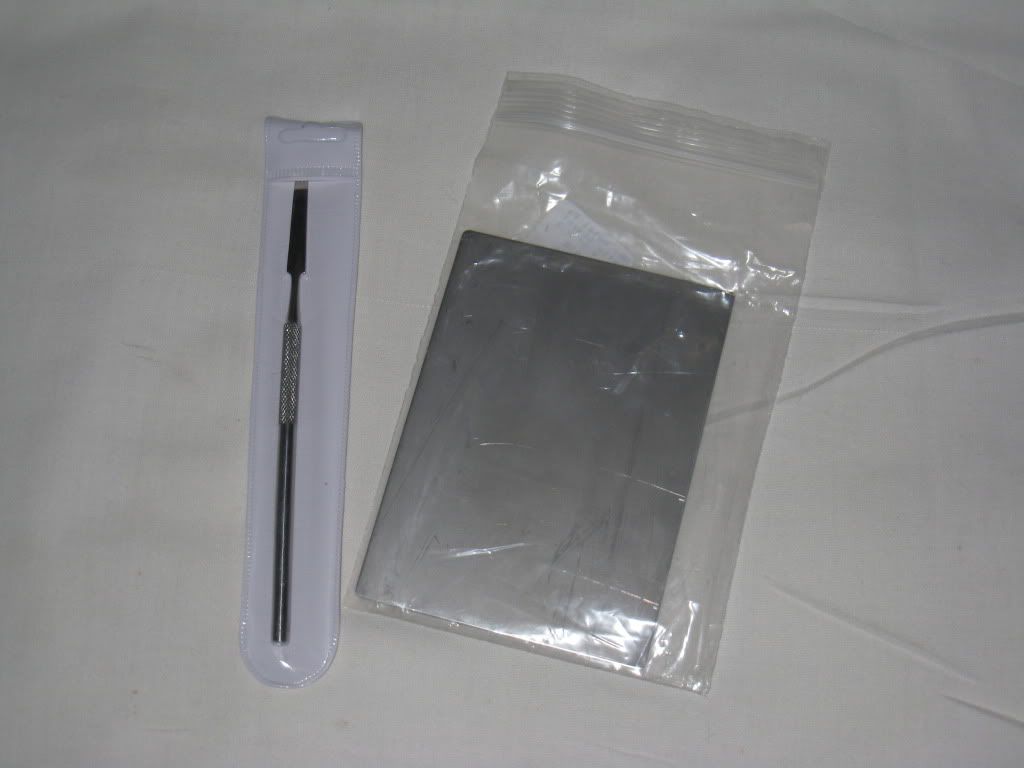 I was tempted to get Eve Pearl lashes that were on sale for $1. But everyone knows I don't need anymore...