I was lucky enough to go to another one of these. My mom always hides these tickets from me because she knows I waste a lot of money here. I really wanted to save up for IMATS but I was under very bad influence here...lol
I know it doesn't look like much but all that cost me just under $80...I was only planning on spending less than $40! I put back a lot of items too.
I could swear that prices have gone up. I remember the last time I went I blogged that the Maybelline foundations were $1.25, and L'oreal were $2. This time, Maybelline foundations were $3 and L'oreal foundations were $6.
The L'oreal Infallible lipsticks (the ones that have 2 sticks) were there for $4.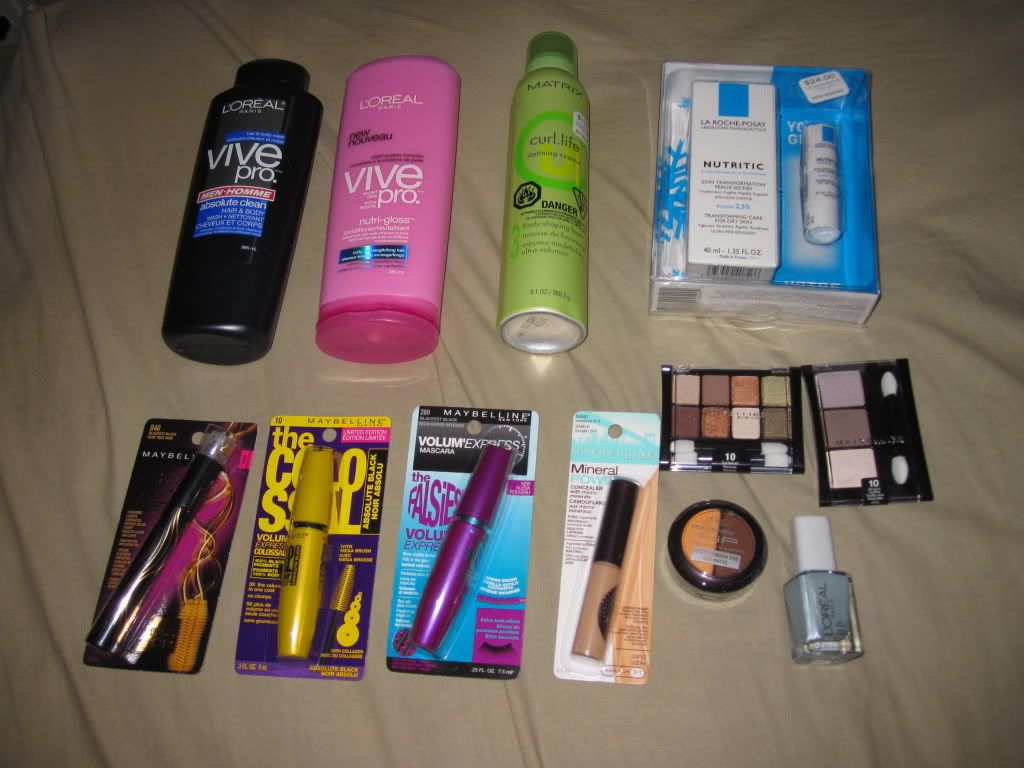 A quick overview of prices (of the items I purchased);
Matrix curl mousse $10.75
L'oreal shampoo/conditioners were $2.25
Maybelline concealer was $3.50 it only came in one shade
La Roche Posay set was $24
Maybelline eyeshadows were $3.50
L'oreal eyeshadow was $4
L'oreal nail polish was $2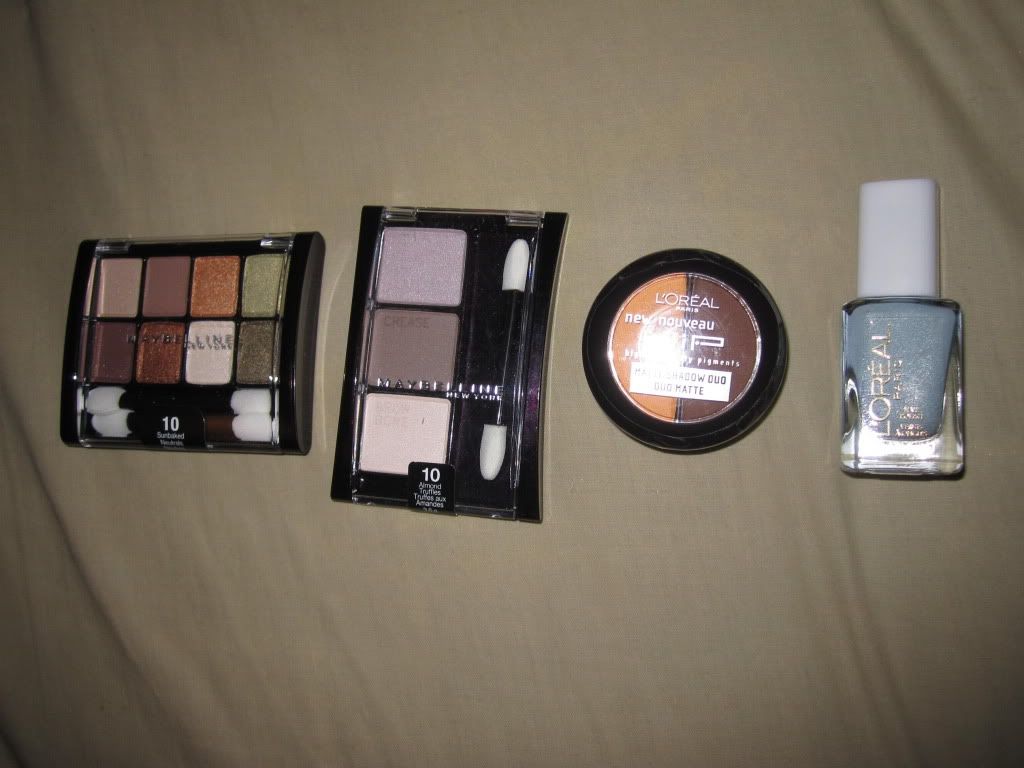 Maybelline Pulse Perfection mascara $5
Falsies and Colossal were $3.50