You can probably imagine my excitement when I found out that the company I work for gets me discounts at Juicy Couture!
I got my first JC handbag!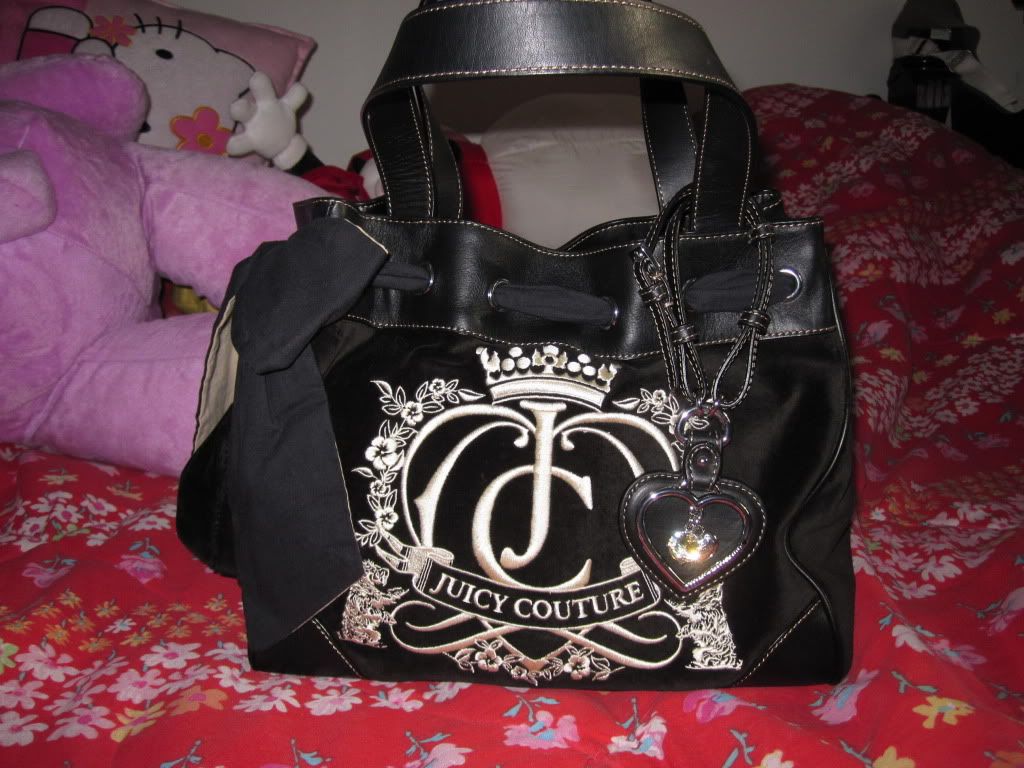 From MAC (I haven't shopped here in a while...)
Pro Creme Liner (my second one for the bf's house), Creme Cup lipstick (B2M), and On the Hunt Superslick liquid eyeliner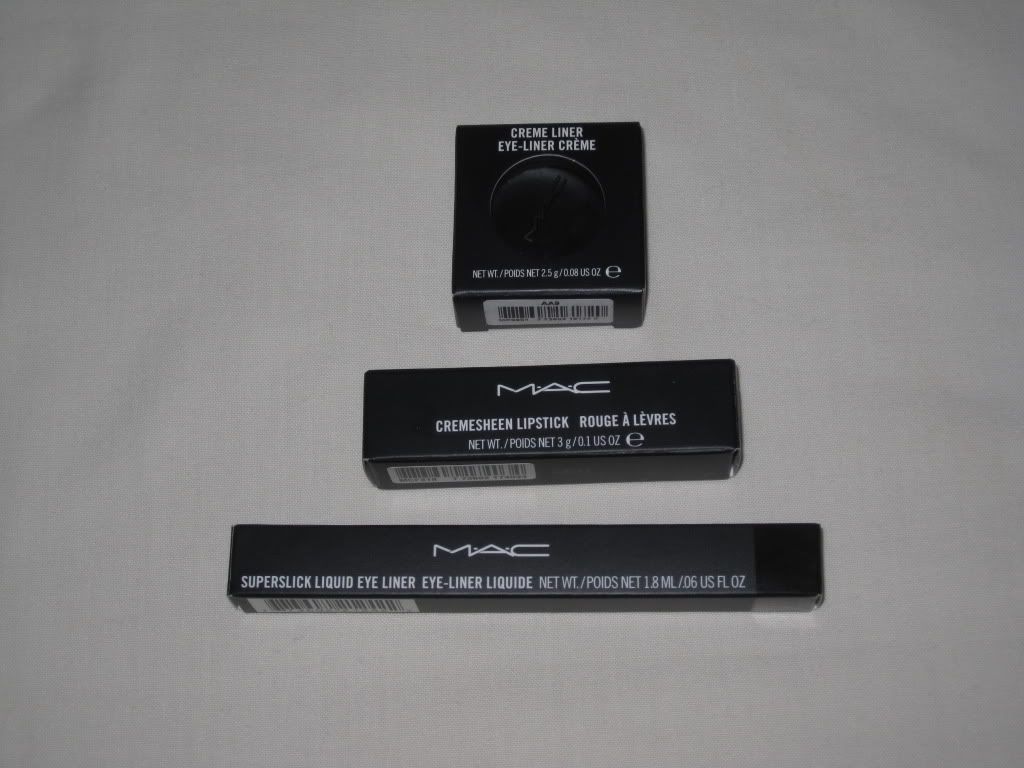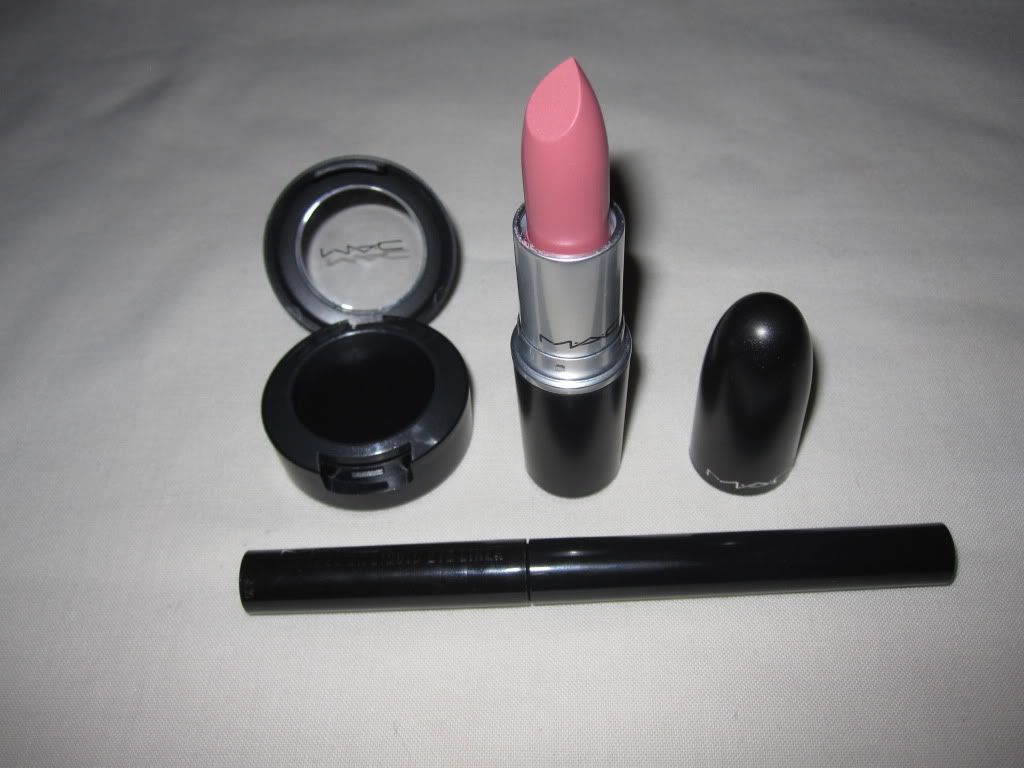 Bath & Body Works: (lol can you tell I love Sea Island Cotton?)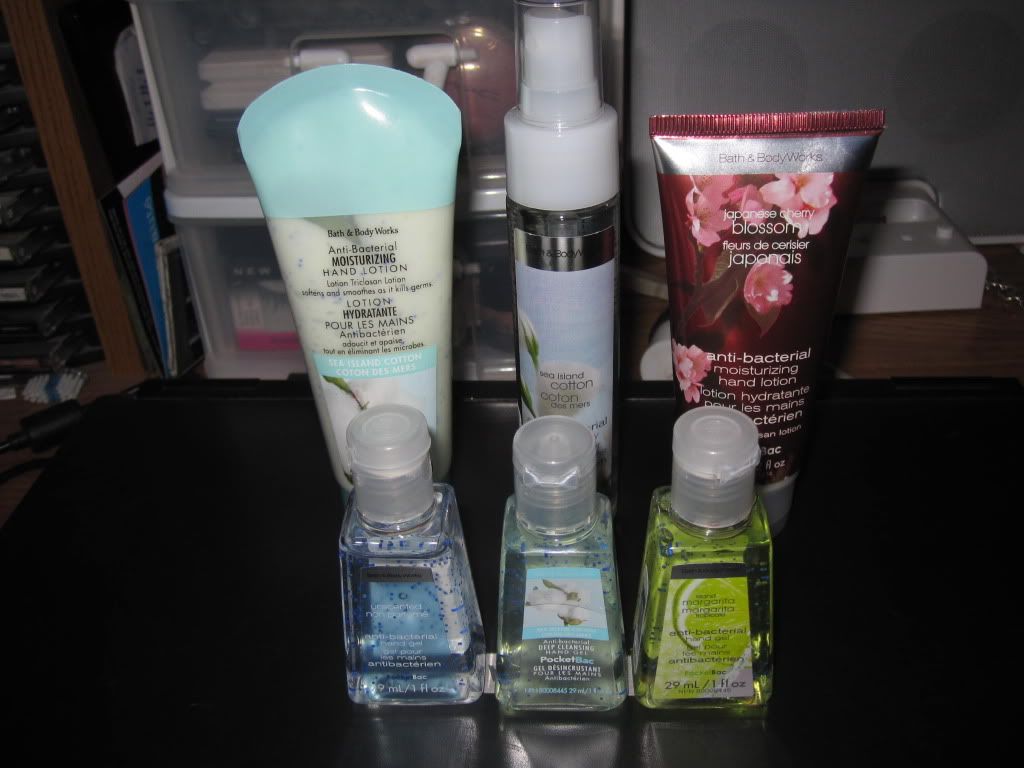 This set was on sale at Trade Secrets for 50% off. I think I got it for around $7.50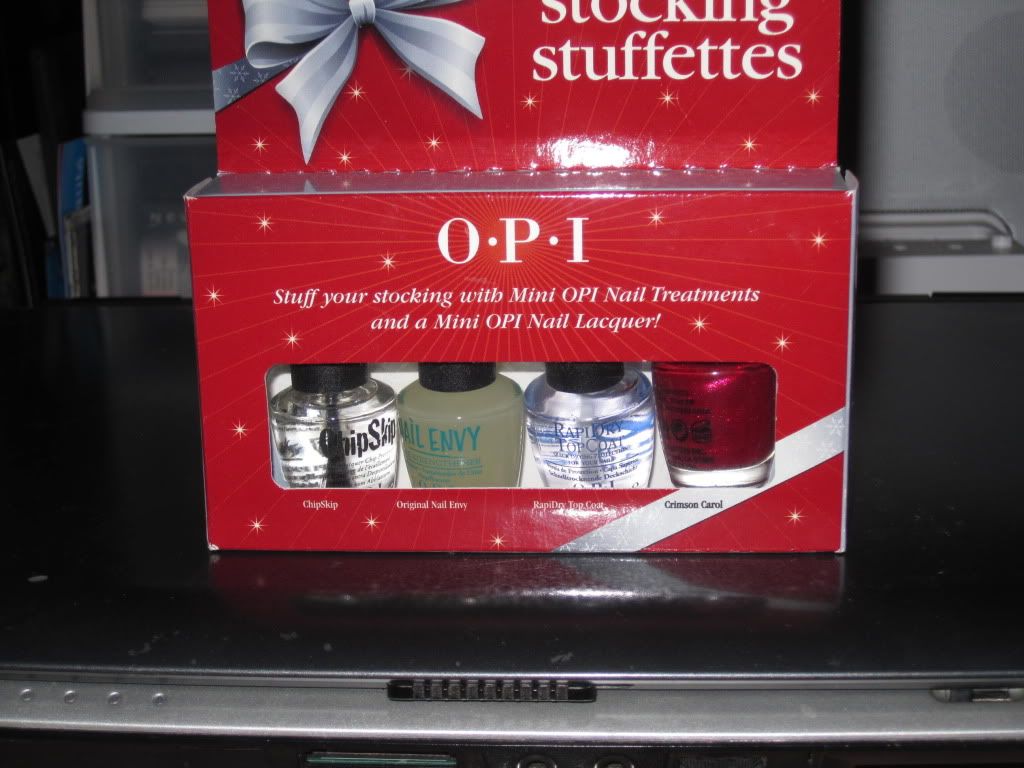 From Dollarama:
Kinda disappointed with this as it smells like cheap Halloween makeup. Not shown but I also purchased another ELF blending brush for $1.50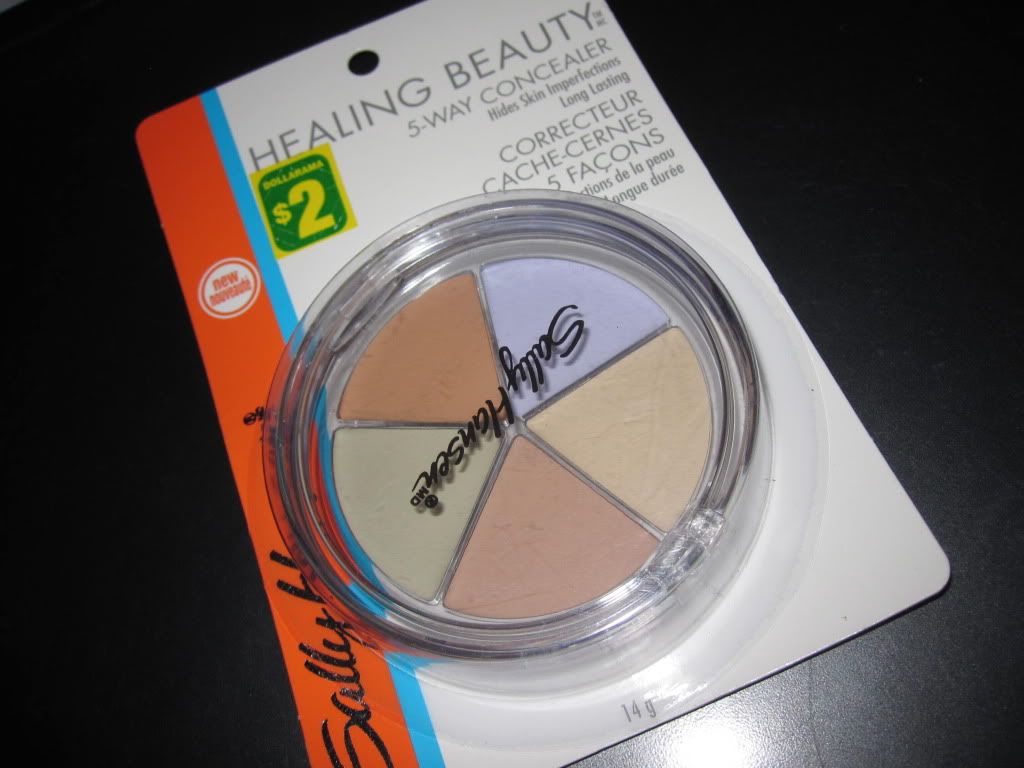 From CosmoProf (a beauty supply store where you need a license to purchase items)
This hairspray was on sale for only $6! Regular price I think was over $20 - it smells pretty good for a hairspray and doesn't leave any flakes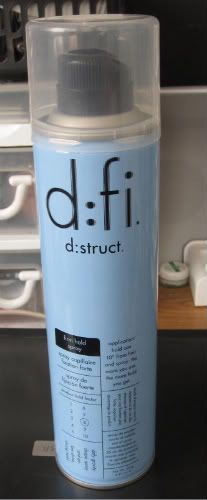 Shopper's Drug Mart!:
I always wanted to try out the Quo Professional Brush line....I never realized that when the normal Quo brushes went on sale fro 40% off that these would too.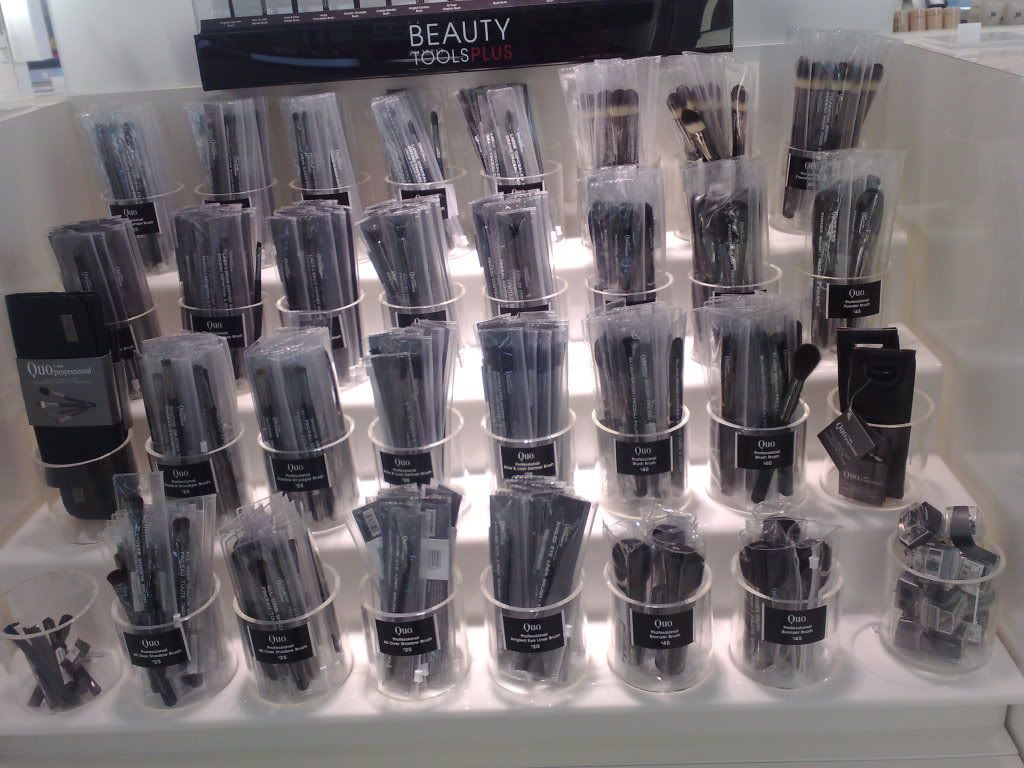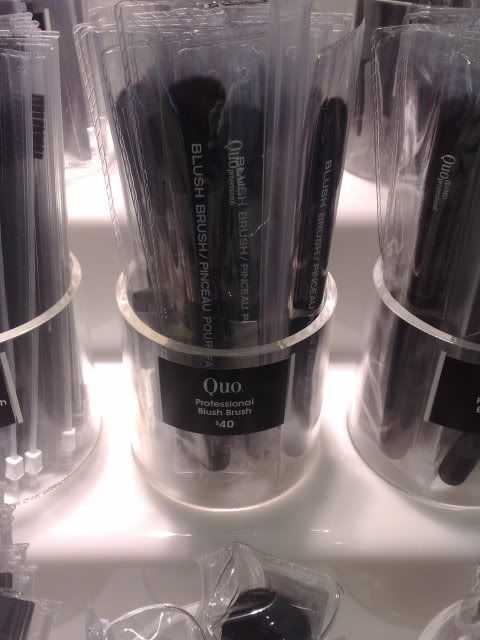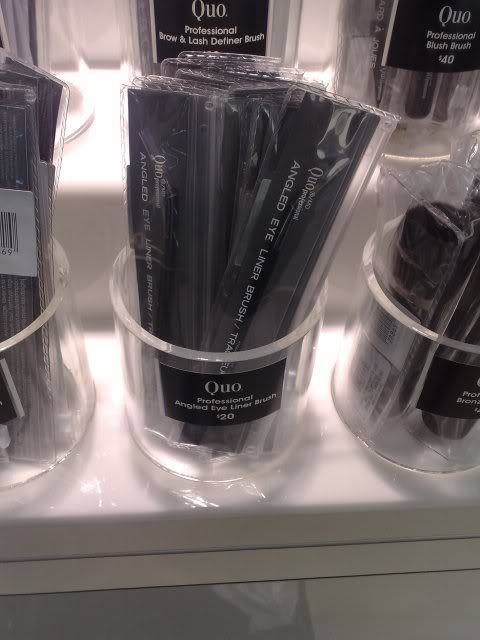 I searched forever for a brush but I could not convince myself to buy any single brush, I still found them quite expensive...there were many duplicates between the professional and regular line and I could not see any major differences...I opted to get a travel brush set: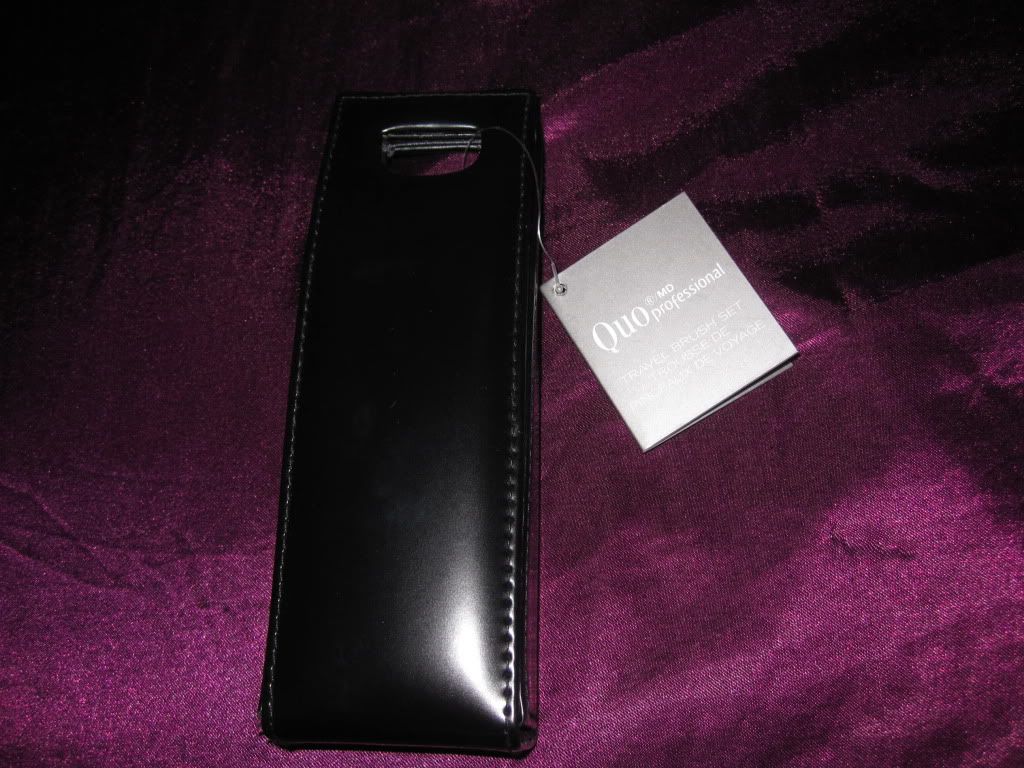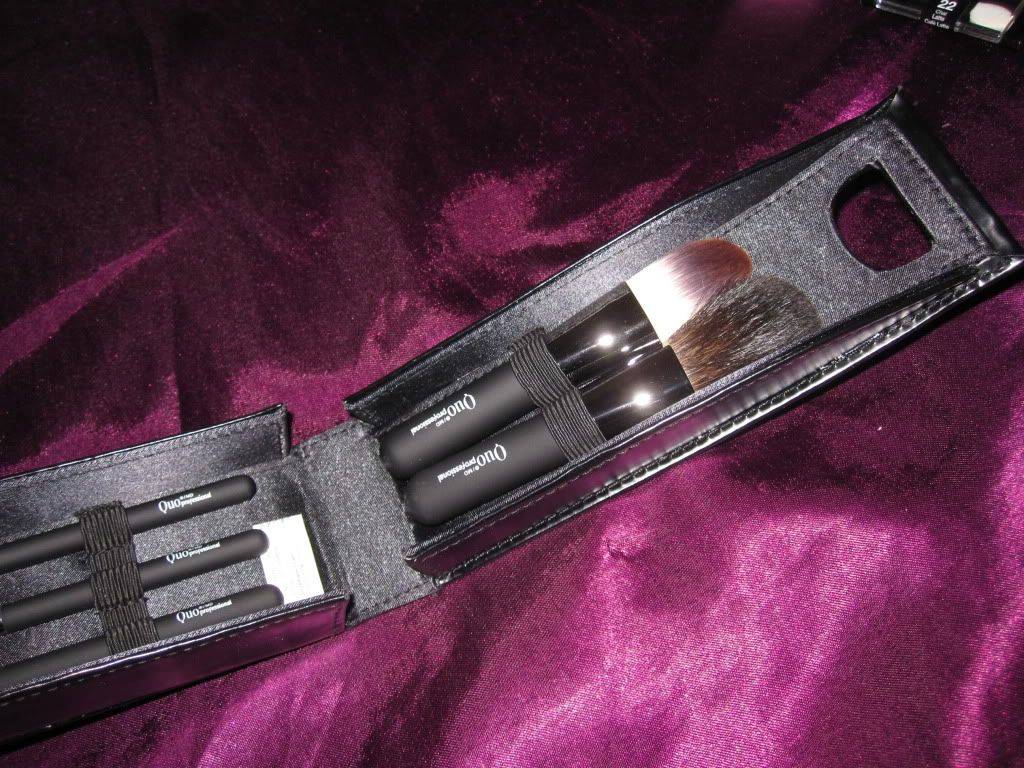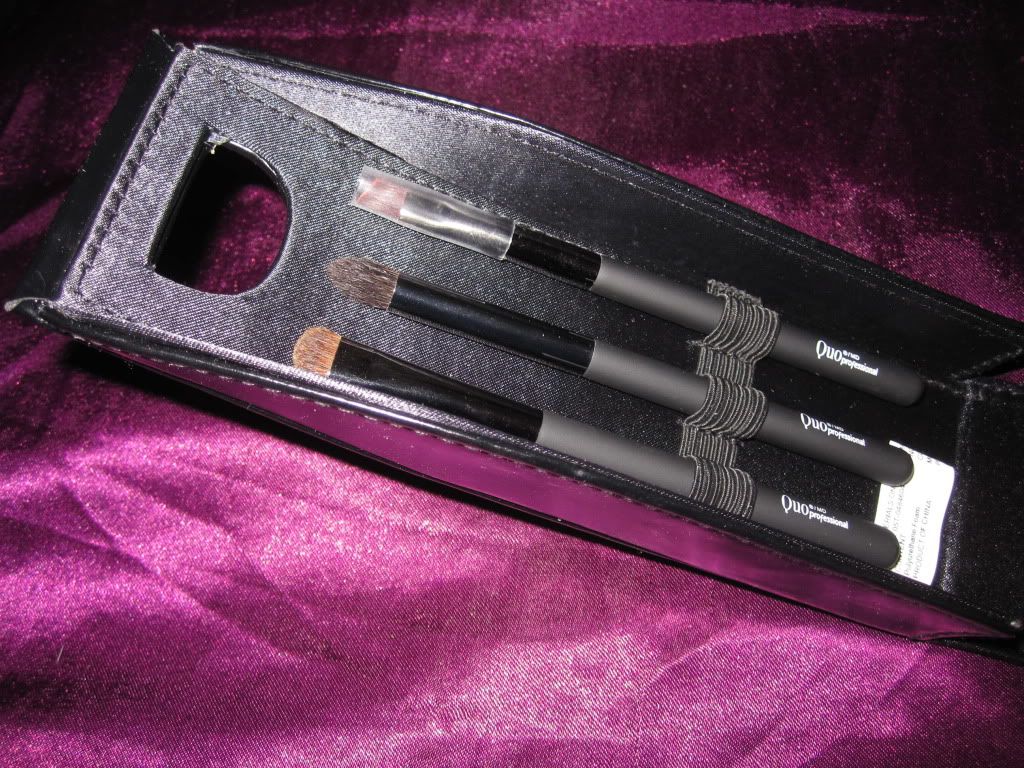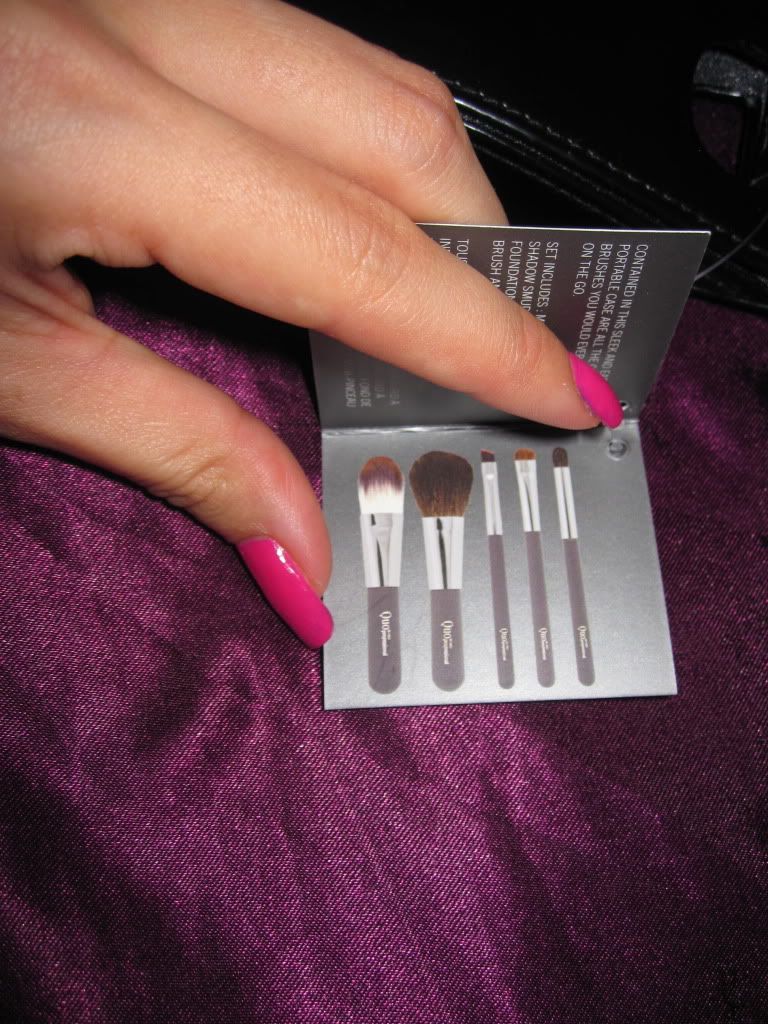 Also purchased these and some other personal items since if I spent $50 I would receive some major Optimum points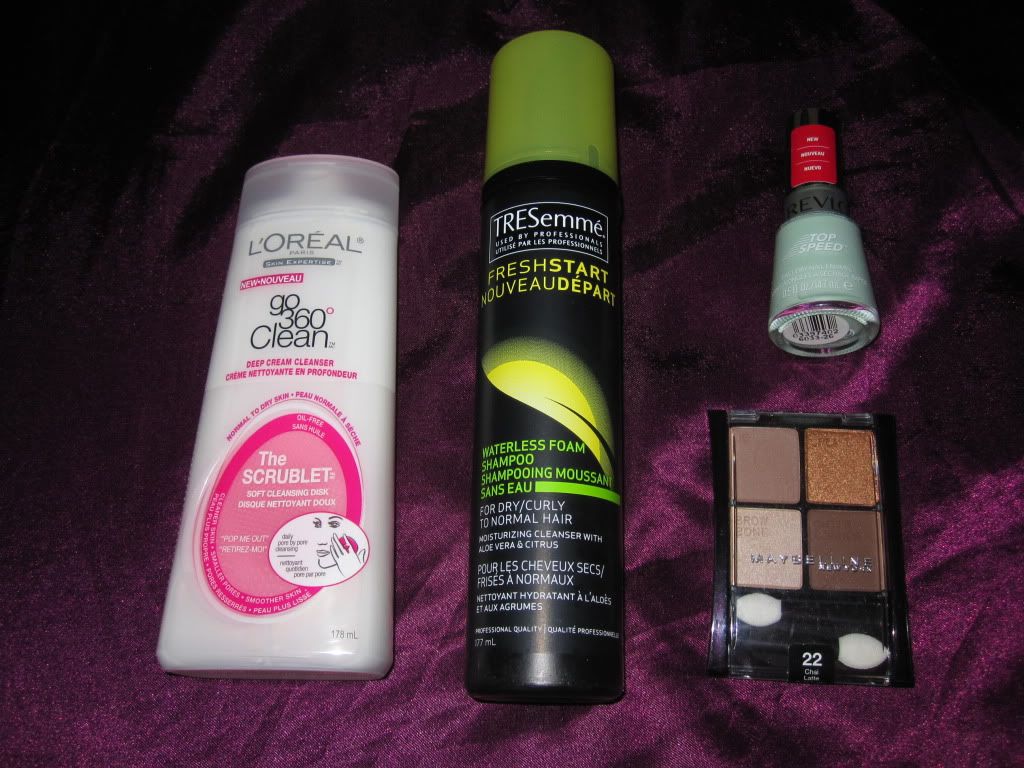 The nice cosmetician gave me some samples: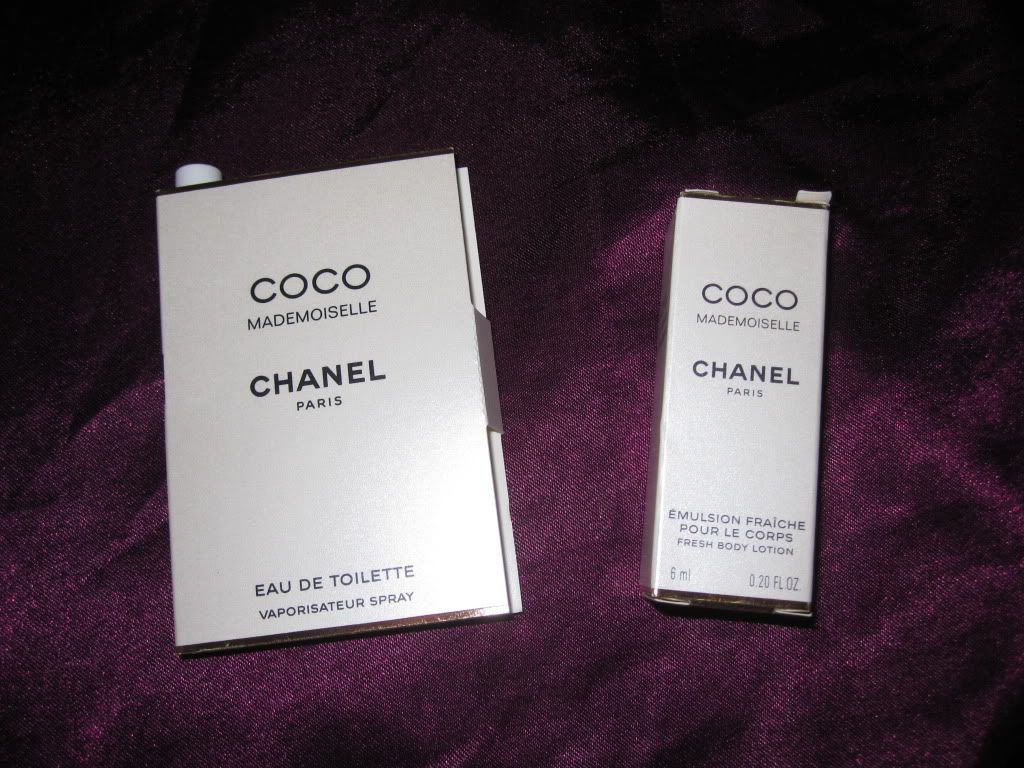 I had purchased the green nail polish above for $4.99, so you can imagine my frustration when I saw them on sale the next week for $2.99! So I picked up 2 more shades