So I watched Paranormal Activity 2 last night (I did not see the first one), I was not that scared during the movie, but I was definitely scared at home - especially whenever I heard creaks or when I had to go to the basement! Let's just say I usually get about 3-4 hours of sleep before I have to get up at 4am for work (AND THAT'S IF I'M LUCKY!) - so yea, I didn't get any sleep that night!
BTW, Who's going to IMATS?? Cuz I am!!! =D
Here's a look I did on the bf last week:
I found the red I used too bright, so here's a better pic in black and white!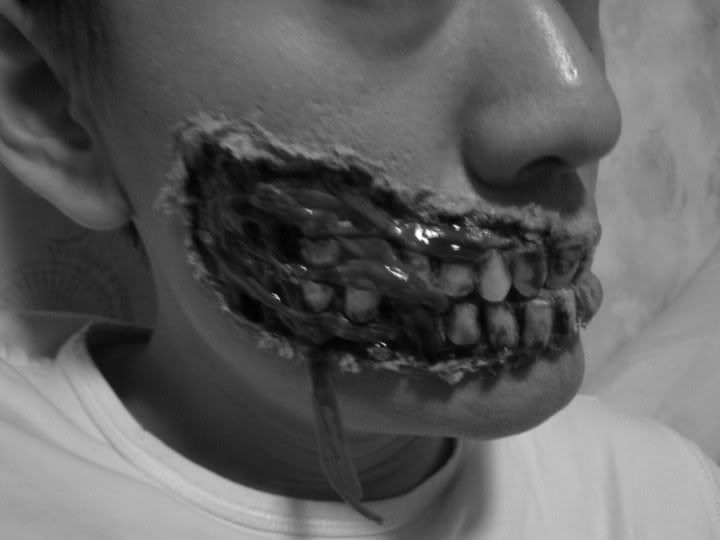 Here is what I did for my brothers last year for Halloween (they are twins if you're wondering!)
Skeleton (if you have been following me for a while you will remember I tried this initially on the bf with blood):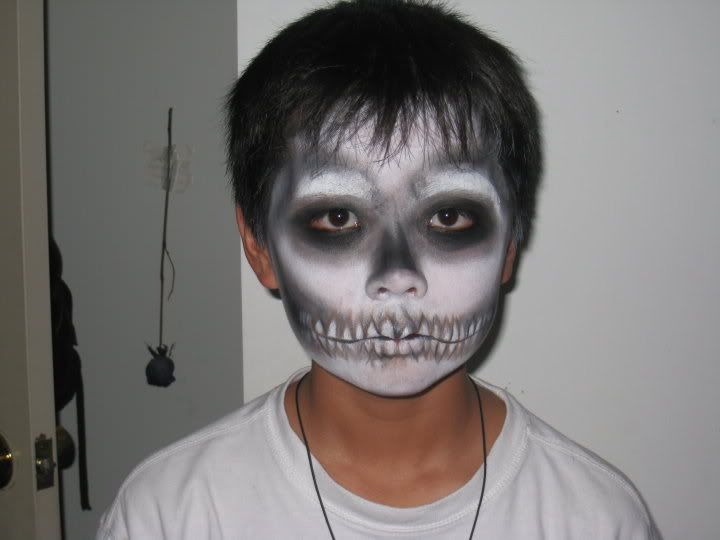 Muscles: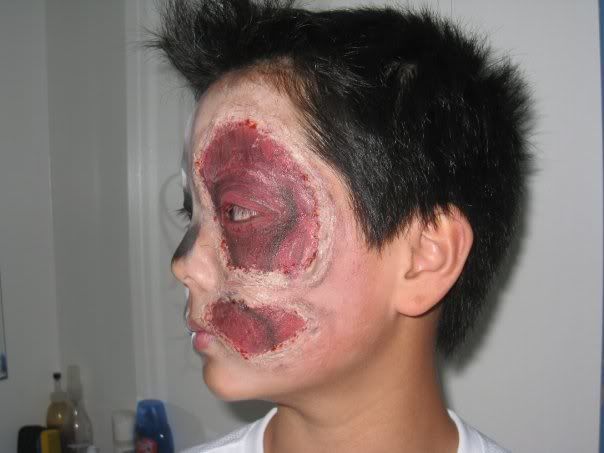 My first time using scar wax, I wasn't very good with it...
I learned all these looks from Petrilude's tutorials! He's amazing!