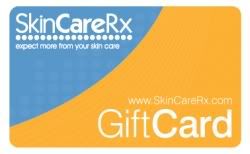 As most of you know, protecting your skin from the harmful rays of the sun is essential no matter what season it may be. The reasons are endless! I am proud to say that I am 23 years old even though I get told all time how young I look for my age (or maybe it's because I'm immature? Who knows lol). One key of mine is wearing sunscreen of course! A well-known brand of sunscreen is from La
Roche-Posay Anthelios - which is a physician strength medical skin care line.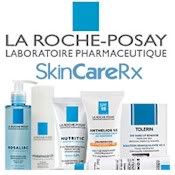 Thanks to SkinCareRx, one of my lucky readers will win a $75 gift certificate! It can be used at SkinCareRx.com, SkinBotanica.com and Apothica.com too! SkinCareRx.com carries top beauty brands: MD Forte, Boske, and La Roche-Posay Anthelios. So, if you would like a chance to win, please read the following instructions:
How to Win:
Become a fan of SkinCareRx on FaceBook (one

point

)
Follow SkinCareRx on Twitter (one point)
Tweet about this giveaway (two points)
Post a comment on this post about any product SkinCareRx offers (two points)
Opt-in for the SkinCareRx Newsletter (found at the bottom of the SkinCareRx.com's website)(three points)
Make a blog post about this giveaway and about the Anthelios brand. Please use the word "Anthelios" in your post and link it http://www.skincarerx.com/la-roche-posay-anthelios.html (Must have a minimum of 100 words and use a pre-defined anchor text and link to a specific page) (10 points!)
Example of a Blog post: Title: Win a $75 SkincareRx.com gift card from Kaliyan's Blog Spot!
For more information on how you can join this giveaway visit Kaliyan's Blog for detailed rules at:
http://kaliyansblogspot.blogspot.com/2010/06/skincarerx-gift-card-giveaway.html
The contest has ended. Thank you to all who entered!