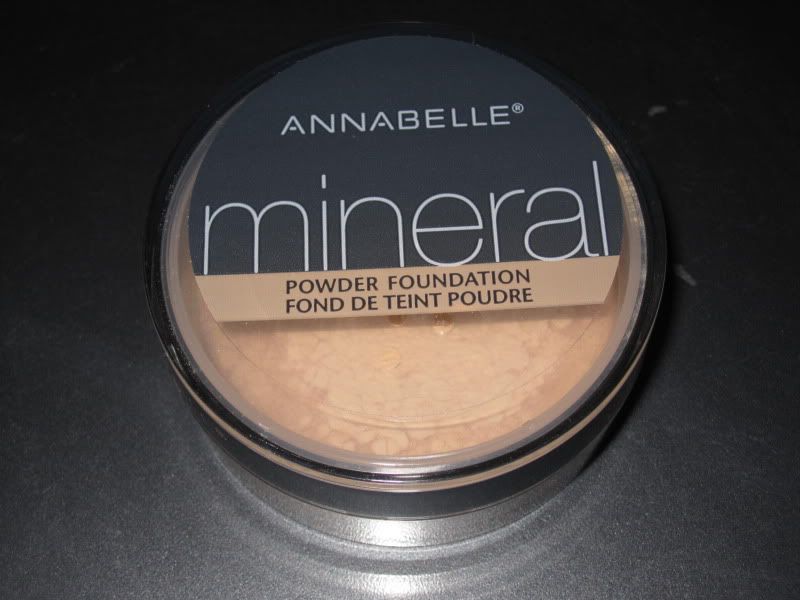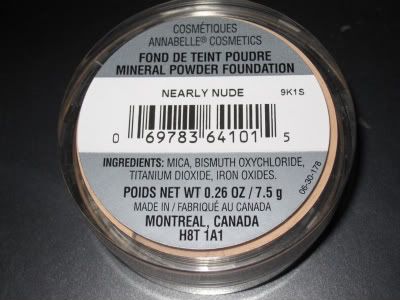 When I first heard about this line, I was honestly thinking, "Okay...another brand jumping on the mineral line train"
I can honestly say from the first time I have used this, I have not touched my liquid foundation again. This saves me soooooooo much time in the morning. I don't think I will use liquid again unless it's a special occasion.
I got this in Nearly Nude, it was hard to choose which shade was right for me from the online swatches. But after seeing the shades in store, this was definitely the shade I would have chosen. However, it is a bit pale on me, I wish it were a bit more tan to match me better. But the next shade was too beige/cool. Since I use it with the Annabelle Mineral Bronzer, it helps balance out my tone.
Thankfully I am someone who does not need a lot of coverage when it comes to foundation. However, I was always used to packing on tons of heavy liquid foundation just because I liked the finish and it was all I was used to. I used to use both heavy concealer and foundation. Over the past few months, I switched to just using foundation, so I was very hesitant to believe a mineral foundation would replace my routine.
If you are someone who needs coverage for acne, any mineral foundation will NOT do the job unfortunately. I have tried $90 mineral foundation and it just won't cut it.
I mainly just focus the mineral powder on my undereyes and it quickly does the job, no concealer needed (for me anyways)
I like the size of the product...it's larger than the other 3 mineral foundations I have previously owned; Bare minerals, Maybelline, and Bella Pierre. I like that the cap size is large so your brush can get an even amount. I HIGHLY recommend this over the Maybelline one.
I apply it with the Annabelle A-13 powder brush
At Shoppers Drug Mart, they have special edition versions where it comes with a cute kabuki, which is a lot fluffier than the one that Maybelline mineral foundation comes with.
My tip for any mineral powders is to not pull off the sticker sifter. Instead, poke only a few holes with a sharp object (I knew this tip before Enkore's video lol). This way, you can control the excess powder. It will be a pain at first, since you can only get a little bit out at a time, but it will save you a lot of product and stress in the end.
The upside to mineral powders is that you can carry it around with you and you don't have to worry about it breaking. On the other hand, a lot of the powder can come out of the sifter and into the cap and lid, which is where the poking holes trick comes in handy.
Keep a look out for my reviews on the rest of the line!
Pros: Very natural looking with great coverage, gives a nice glow and satin finish
Cons: Only comes in 4 shades
Big thanks to Isabel, owner of Annabelle Cosmetics, for letting me try out the new mineral line!