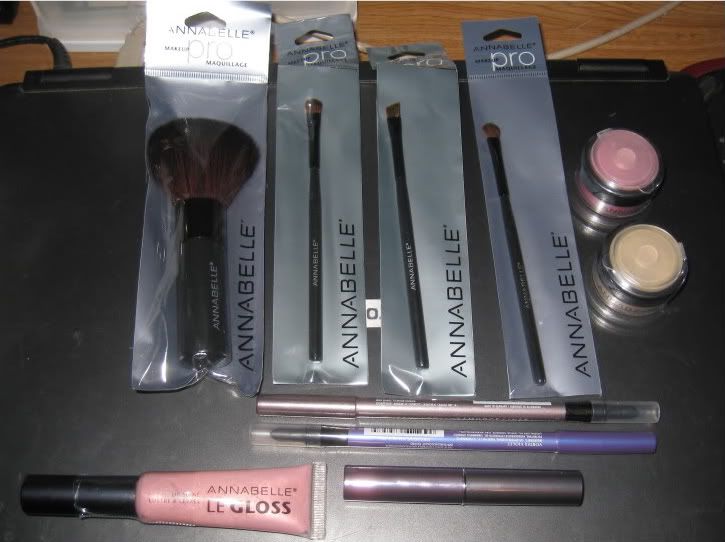 Very late posting this lol I think most ppl got almost identical prizes, I specifically asked for them not to send me studio pigments since I already owned all the shades, and Catherine was very sweet and told me that was fine.
I am in LOVEE with their brushes - especially the powder brush!
Basically all the contestants who entered Annabelle's contest on youtube won since there were less than 25 contestants. Goes to show everyone should enter easy contests like this! hehe
Right now, I'm waiting for the Smudgeliners I won from their site for entering their eyeliner tips and tricks contest.
A few days ago I purchased my first Studio Eyeshadow quad and four eyeshadows for the palette. I will post that soon, and probably a tutorial as well.