Damn I really regret not going into Sephora more often. In my last post I mentioned I got the Benefit duo, this time they had a Stila kit for only $13 (retail $78)! I think they have new items on sale every week but I didn't ask cuz I was rushing to go to work, I only stopped in the store to use their mirror lol but too bad the school year started and I don't work in the mall anymore...
The kit is called As Good As Golden and includes a full size illuminating finishing powder in gold, and Stila Sun bronzing powder in shade 02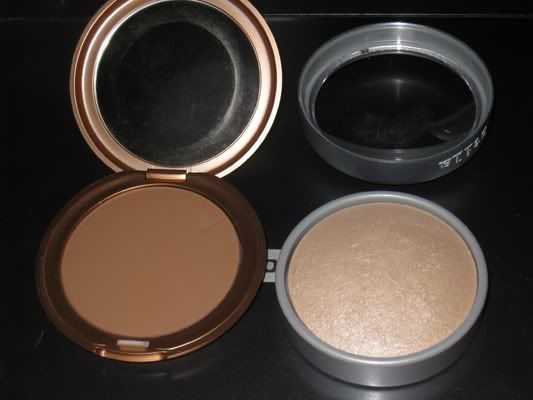 With my 100 points bonus, I decided to get a clinique set, its for acne which i don't have but it looked cute lol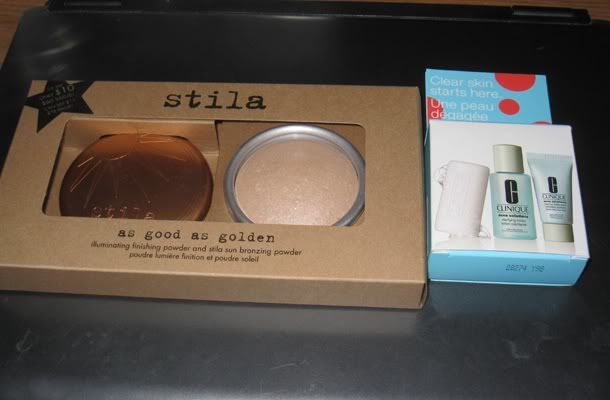 New lippies! I went to DCW again and picked up some new NYX shades, they were out of Power which I really wanted...