Thanks to Catherine from Annabelle for letting me try out the New Annabelle Studio Pigments prior to their release. I will soon be having a giveaway contest on my
youtube
channel for all the products in the following picture, so stay tuned for the review and subscribe to my channel if you wanna win! These will retail for $8.50 each and are a Shoppers Drug Mart exclusive. I will include more details when I record my video.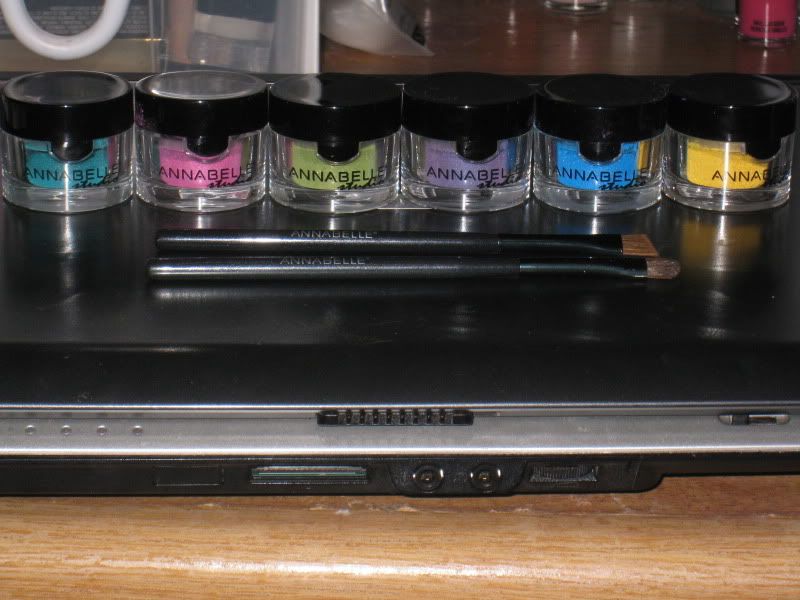 Pretty pigmented huh?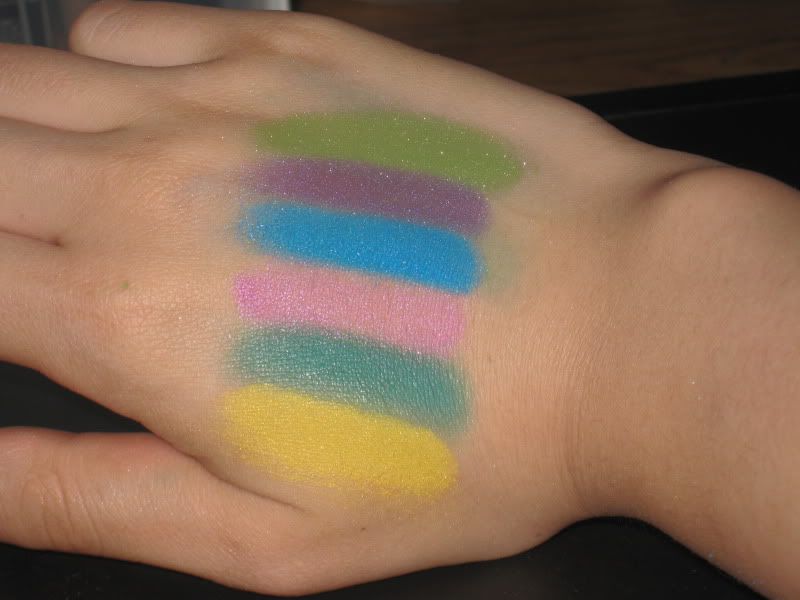 The packaging is very convenient as well - less mess!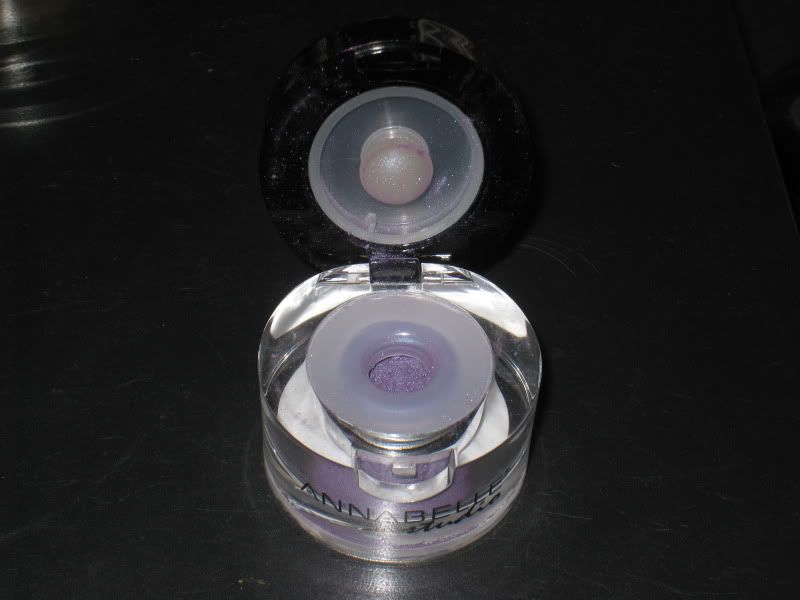 I got this a while ago...but summer has made me really lazy hence the lack of blog posts...this will be my last Coach purchase for a while...I really needed a nice wristlet cuz it was really embarrassing going to formal events with a big ass purse. I had my eye on this for a lonng time ago and I was hoping the new collections would have released something better but after 2-3 collections nothing caught my eye, so I decided to settle for this one, but then when I went they were sold out, so they put me on the waiting list and when they got it in stock they called me right away to pick it up! I didn't get those small ones that everyone has, I got the bigger ones - if you've seen my phone you will see why I need a larger one lol (I have the N95 8gig plus a case I bought off eBay). What do you guys think of it? I don't have really good taste when it comes to these things so I hope I made a good choice...
Ali Signature Large Wristlet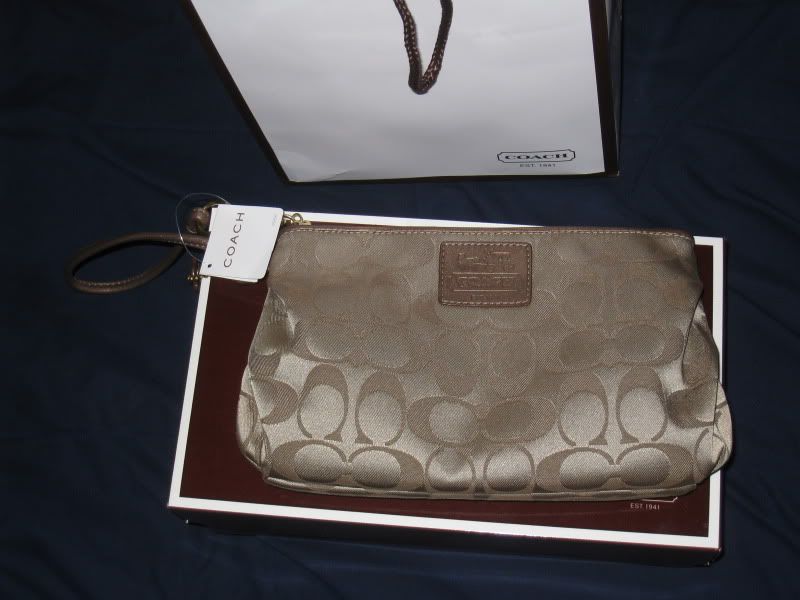 And they threw in free Poppy pencils too!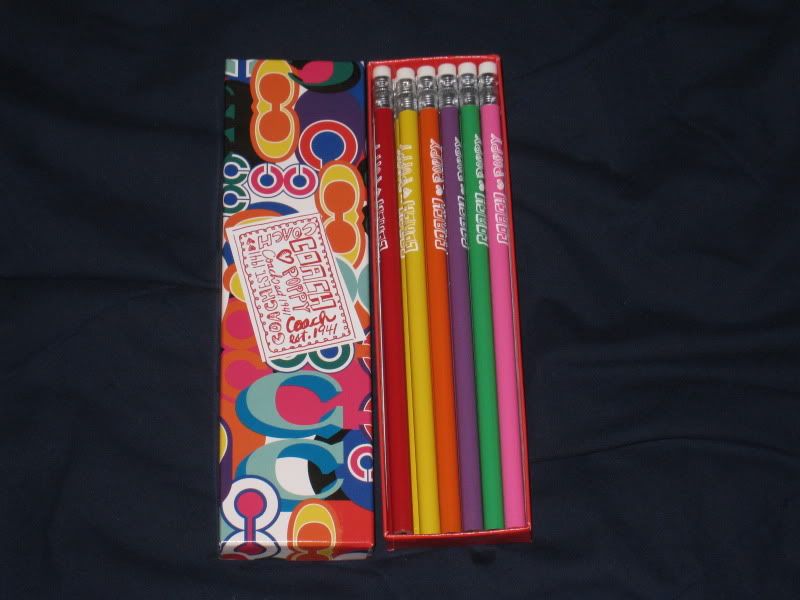 I've also been slacking on this post lol I got this the first day Color Craft released, Natural Flare quad - which I actually Back 2 MAC'd for...my friend got it only a few days prior at the pro store and then when I went this new bitch declined me...and I was like WTF my friend just got it at this exact location and she was like "oh well your friend was lucky..." I was just like wow...what a bitch...anyways I went to the one at the mall I worked at (which is known for their rude MAC MAs) and the MA (who is usually always in a bad mood) told me it was no problem and she was super friendly to me that day - Ha! take that hoe! Then I got the 226 just to be nice haha but I actually have been using almost everyday.