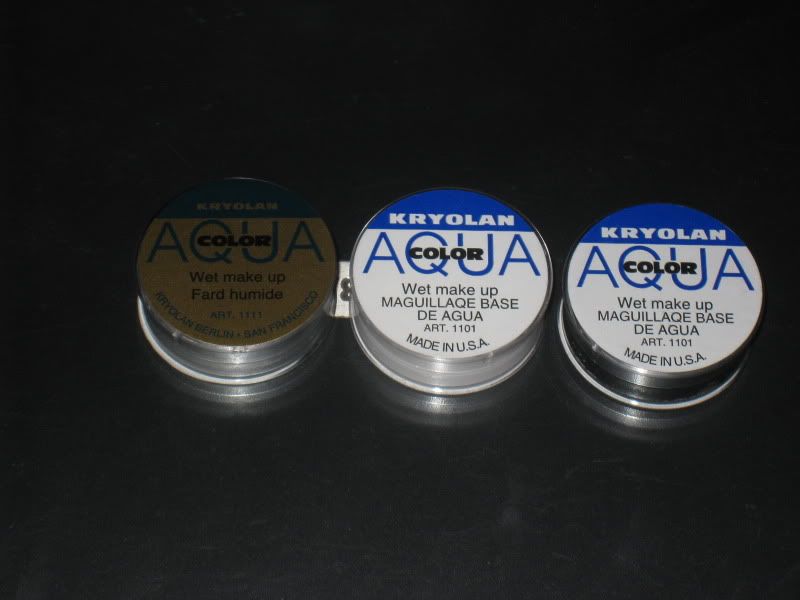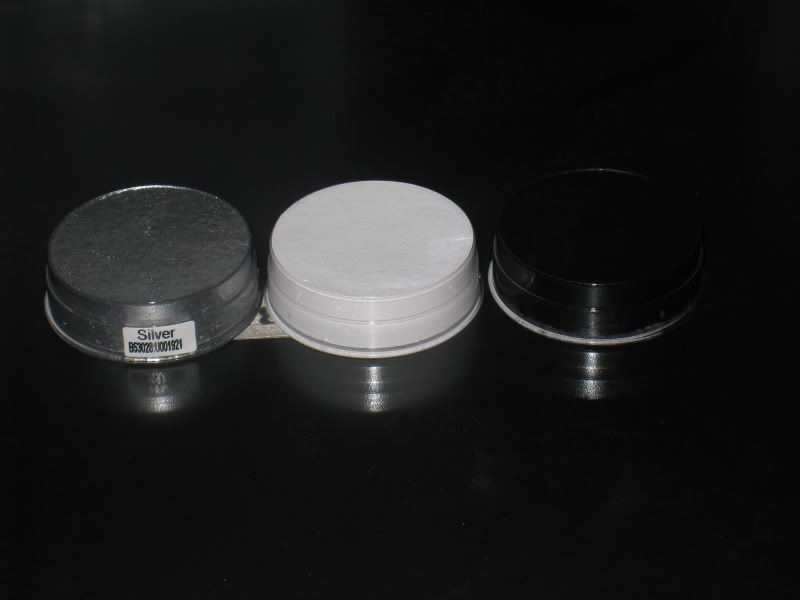 Ok so I made a goal for myself that I would not buy ANY more makeup until September after this purchase. I REALLY hope I make it...I ordered this about a month ago so I think I'm doing pretty good...
Anyways I ordered these off the infamous Shrinkle from eBay cuz I wanted to practice some Halloween looks on some of my friends since they had asked me to do their makeup this coming Halloween (I know it's waay ahead of time!). I had already tried a few months ago the skeleton face on my bf and it looked mother friggin awesome except since I didn't have the white face paint I used normal dry eyeshadow and it brought the look down so I am so excited to try it again, this time with no excuses!
So these are the Kryolan Aqua Colors that are water activated. I use a mix of water and mixing medium to apply. I must note that I LOVEEE the smell of them...I dunno how to describe it...kind of like pastries or cakes? So far, I've only swatched them and they're a bit of a hit and miss.
The metallic silver which was the most expensive was the sheerest out of all. I literally did 10 coats in the swatch...it doesn't apply even...I was hoping to do a terminator look with this product...I guess that's out of the question =(
The white took a couple coats but I am pleased.
The black I LOVEEEE omg in the swatch that was only ONE COAT!