OK SO I BROKE MY GOAL OF NOT BUYING ANYMORE MAKEUP =(
..and not just the items shown here...a LOT more! =(
I already own like a gazillion pairs of false lashes, but....I found a sweet deal on lashes off of eBay - 40 pairs for $12! Here is the
seller
You get 4 different styles, but you don't get to choose. I'm not a fan of those thick ones, looks draggish. Plus, it also includes eyelid glue and the pusher (which I don't need)
After I purchased them, I found even better deals =(
Like 50 pairs for $13, and this one you get to choose..and 100 pairs for like $22 - but that's just too much! lol
Anyways I ordered these on the night of the 10th and I already got them in!!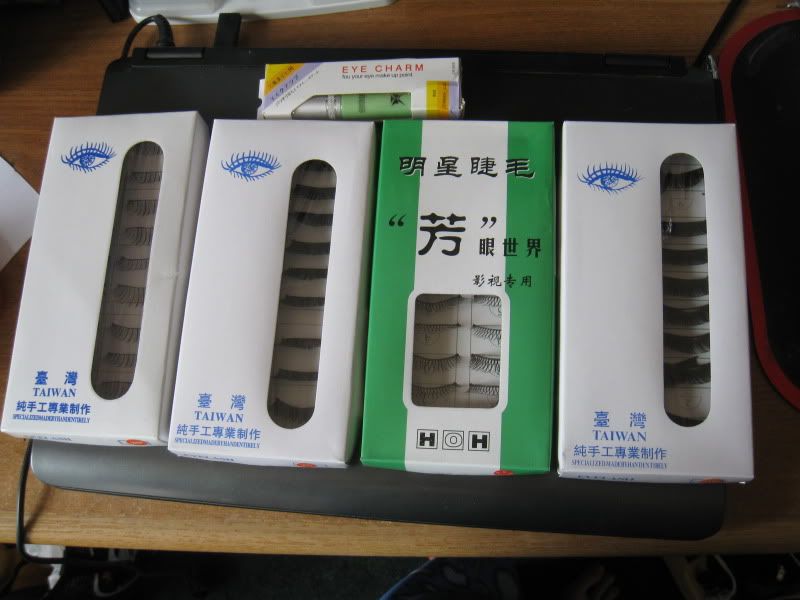 Yea those thick ones wouldn't stay in place...they're not stuck on with adhesive like the Model 21 lashes.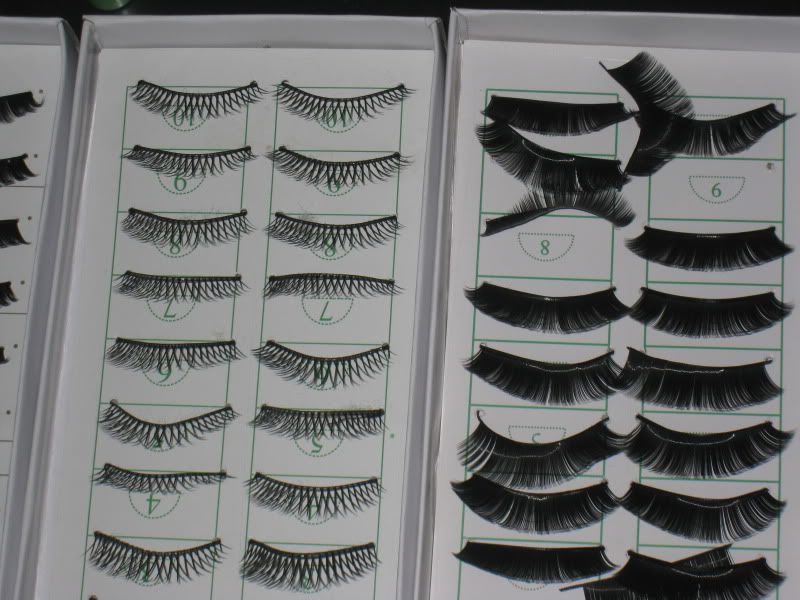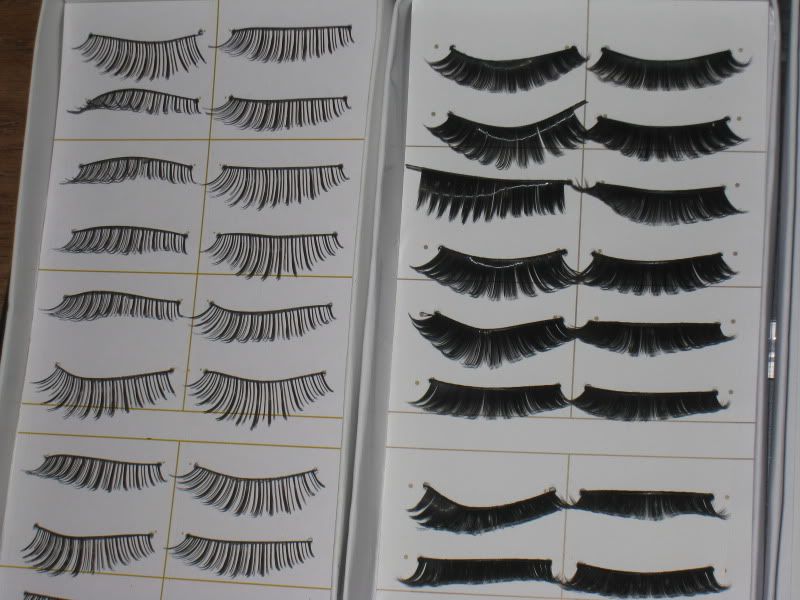 I received an email from Sephora, promoting a Make Up For Ever Event, giving consultations, and then you would receive a free pouch, so I debated for so long whether to make my appointment before or after my shift. Thank GOODNESS I scheduled it AFTER my shift...because OMFG the MA did a horrible job on me....I didn't even take pics of it, it was THAT bad...I wanted to get my makeup done after my shift so that the MA would see my makeup skills that I had already applied to my face, but nope....it was just really really bad...but whatever not like I was going anywhere afterwards.
Anyways I only ended up purchasing the Aqua eyes liner, two other products I wanted they were sold out of.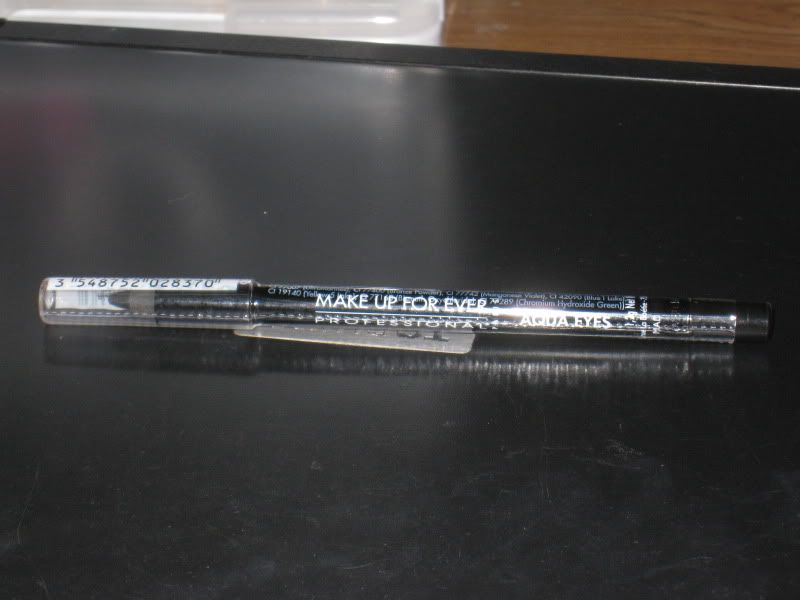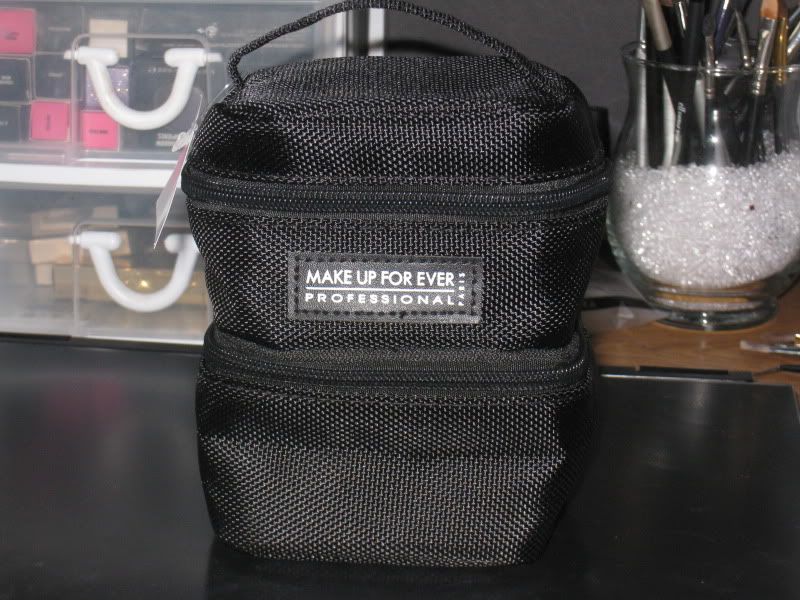 And here's my attempt of Petrilude's Skeleton Face on my bf - I did this while he was sleeping! I know it's not too great, I didn't evne have all my materials, and I did this really quick cuz he kept moving his head, then it would smudge on the pillow, and I was getting frustrated!