So I have been going to this sale every year for a few years now, I always ended up getting crappy items I will never use and I end up tossing out a lot of sealed items that have just sat in my drawers for too long. Anyways, I went again this year anyways. It is invitation only, i'm not too sure on how to get your hands on them, my mom usually gets them from people at her work, and I have a few friends who also gets these through their mothers' workplaces. It opened Wednesday, and ends on the 31. So basically they sell tons of things from different brands owned by L'oreal such as: Redken, Matrix, Garnier, Maybelline, Lancome, Biotherm, Armani, Ralph Lauren, Vichy, Kiehl's, and more! OMG I went after class, and I was carrying my textbooks and laptops and damn I was there for like 2 hours, my back was killing me!! And I wasn't there that long because the process was long, but because women were always in my way, so I had to always come back to certain sections afterwards when space cleared up. In terms of selection, there is a great deal of selection, but they are the kinds of things you buy cuz they're cheap then you hardly ever use them lol. The foundations there were RIDICULOUSLY cheap. I had a hard time cuz I wanted one but I have literally never boughten a drugstore foundation, so I had no clue what shade to pick, even though there were testers. I ended up getting L'oreal True Match foundation for only $2 but then when i got home I realized I chose a cool toned shade! =( They had L'oreal lipsticks 10 for $10, and tons of bronzers/self tanners, perfumes, hair dyes - which I was ooo tempted to look at since that's what I usually buy, but no more home hair dye for me! BTW the women there are crazy!!! Anyways, here's some pics: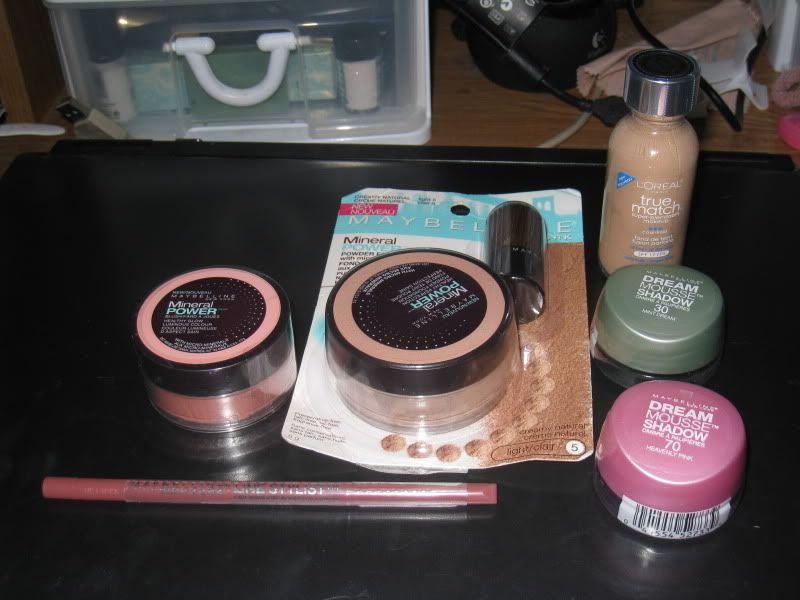 The Maybelline Mineral Foundation was only $1.25!!!
The blush was $1.50
The eyeshadows were $1.25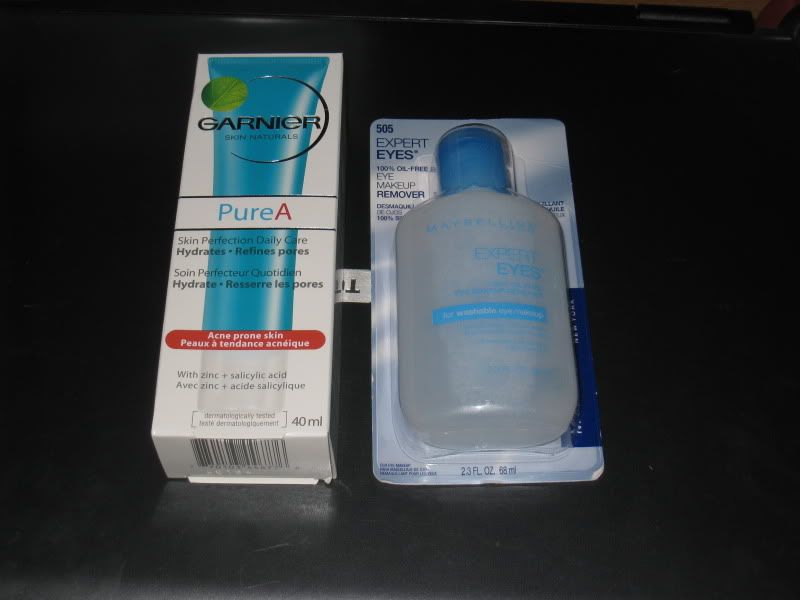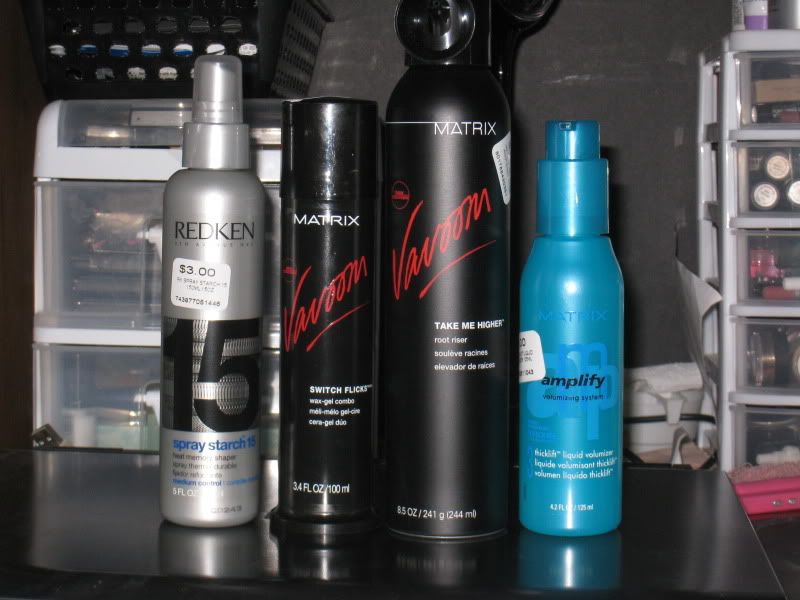 Those were all $3 or less other than the root riser, which was $10
And then.........(lol like in Dude, where's my car?)
Coastal Scents Haul!
Empty 12 magnetic palette
Empty 15 palette (not for me)
Metal Lash comb
Sable Crease Brush
Synthetic Deluxe Crease Brush
Black sable eyeshadow brush - which is NOT like the 239 like all the reviews say...
and this time they did give me a sample but it was sooooooo little compared to the last time, i swear like not even enough to press 1 layer into a pan...